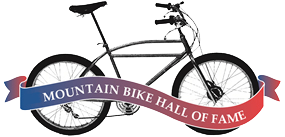 Announcing…
The
2016 Mountain Bike Hall of Fame Inductees!
The votes have been counted—the results are in!  We have an amazing international group of inductees for 2016. The nominations this year were stellar. Every nominee in the election was worthy of inclusion. The number of votes broke all previous records. You chose the top four, and we added one special one, as you will see.
We also had an amazing weekend inducting these fine folk and celebrating mountain biking. It was our first annual induction ceremony held in Fairfax and it was quite a party.
Click here for a great recap of the event by Hall of Fame Inductee "Jimmy Mac" McIlvain.
Here are some photos from the event…click more to go to the gallery.

And now, ladies and gentlemen, introducing our new Inductees…
Hank Barlow
Matt Fritzinger
Missy Giove
Román Urbina
Jeff Archer
Quite a group isn't it? Thanks again to everyone who participated in the voting this year, and thanks to everyone who attended the Hall of Fame induction weekend in 2016—it was a blast! Check out the photos here…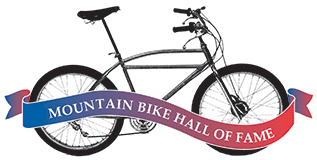 ---
The Mountain Bike Hall of Fame was founded in 1988 in Crested Butte, Colorado. Ten mountain biking pioneers were inducted in that first year. Since then, three to seven mountain bike legends have been selected annually. In 2015, the Mountain Bike Hall of Fame relocated to the Marin Museum of Bicycling in Fairfax, California, where its exhibits were greatly expanded. At the museum in Fairfax, the rich history of the sport comes to life—guided by the people who made that history. The exhibits illustrate the evolution of the mountain bike with numerous bikes that are key to the story, along with memorabilia, stories of Hall of Fame Inductees and a growing archive.
Looking for an inductee, event or bike from years ago? Try clicking a year in the sidebar above or enter a name in the search box. There's lots to see with some fascinating stories and great photos. Many of these posts have never been edited from their original submissions. You may find some pretty "curious" old information—presented as if it were current. So keep that in mind while reading and enjoy a blast from the past!
Are you a Hall of Fame member?
Memberships provide the support we need to continue operations—not just during the election season, but all year long. Your support allows us to keep the museum and Hall of Fame open. Join or renew your membership today and keep us rolling!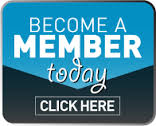 Apply for your Mountain Bike Hall of Fame Membership Online. ⇐ This link will take you to our secure Membership Application page. Fill out the application form, choose a membership level and purchase online. You will get a link for how to access our Web Portal in your membership confirmation email.
Membership Application ⇐ This link will download to your computer the membership application form, which you can print and fill out by hand, then mail or deliver to us with your check, money order or cash.
MOUNTAIN BIKE HALL OF FAME
NOMINATION & INDUCTEE SELECTION PROCESS
How do you get into the Mountain Bike Hall of Fame? Great question. Each year, three to seven individuals or groups are inducted. There was one exception, 1988, our charter year, when we inducted ten people into the Hall. How do we select our Inductees?
First off, Inductee candidates are proposed for the ballot through our nomination process. Anyone can submit a nomination for someone they feel is worthy of induction and  meets the published criteria. Next, the Hall of Fame Nominating Committee does fact-checking and vets all the nominations. Finally, the eligible nominees are announced in the Spring and put up on the website to be introduced to the membership. All current members of the Mountain Bike Hall of Fame are eligible to vote. The members cast their votes, the Hall of Fame staff counts the votes and publishes the results. We announce the new Inductee-elects on our website and through an email blast. The inductee-elects become official Mountain Bike Hall of Fame Inductees at the annual Induction Ceremony in September or early October. See the Nominees page on this website for more information. That's how it works.
MOUNTAIN BIKE HALL OF FAME INDUCTEES 1988-2016