2022-23 Mountain Bike Hall of Fame Sponsors. Please support those who support us!
The Mountain Bike Hall of Fame's 2023 Inductees

For 2023, the Mountain Bike Hall of Fame honors an international cast of 4 luminaries, each of whom have left an indelible mark upon our sport in the arenas of competition, race commentary, and bike park design and construction.
Live and Livestreamed Induction Ceremony
Those who have attended an induction in Fairfax would agree that the backdrop of the Fairfax scene and the Mountain Bike Hall of Fame's facility makes for an ideal setting– where fans and families meet, mingle and ride with our new inductees, along with a number of the sport's elders who also have been honored by the Mountain Bike Hall of Fame. The 2023 festivities will take place at the Mountain Bike Hall of Fame in Fairfax on October 21, 2023 (note new date due to World Cup Finals!) and will be a day-long event featuring our ever popular "Ride and Lunch with the Legends" and a complete sit-down dinner with fine wines and great local beers and of course the Induction Ceremony itself. The Hall of Fame will be open all day long prior to prepping for dinner for your viewing pleasure. This year for the evening's festivities we are bringing back our delicious Spanish Paella feast cooked fresh on site that evening!
Be sure to join us for a very special celebration in Fairfax! Subscribe to our mailing list or become a member to receive all our emails and newsletters and get ready to party! Tickets for the in-person event are on sale NOW! Livestream will be free.
*** New Date *** New Date *** New Date ***
2023 Mountain Bike Hall of Fame Inductions
in-person

Saturday, October 21

in Fairfax, California

For sponsorship opportunities, please contact Marc Vendetti at sponsorship@mmbhof.org
Some Fundamental Changes…
Most mountain bikers are familiar with the Rachel Athertons (2021) and Julien Absalons (2020) of the world– they are accomplished, high-profile names. It's a safe bet, however, that many of us know much less about our other esteemed inductees, like Dafydd Davis (2020) and Jason McRoy (2020), and might question how they and their fellow inductees came to be honored in lieu of more popular, higher-profile personalities who have also made contributions to our sport.
Good question. Addressing it underscores the mission of the Mountain Bike Hall of Fame, and speaks to some important changes we made to the selection process starting last year in order to ensure that we don't overlook men and women whose contributions and influence far exceeded their notoriety.
Public voting will no longer be used to determine which nominees will be inducted to the MBHOF. Instead, a selection committee will review nominations and, after consulting with sources within the mountain bike industry and sport, select the most eligible candidates for induction. This step was taken to prevent the induction process from selecting only the most famous people and to ensure that those among us who altered the course of our sport from behind the spotlight are not passed over.
Meet the Nominating and Selection Committee
Who makes those decisions? Our Hall of Fame all-volunteer Nomination and Selection Committee is assembled from journalists, industry insiders, and athletes, some of whom are HOF inductees. The committee has been in place for a number of years, working in the background as a review board and think tank. Nomination and Selection volunteers also reach out to influential people within the industry and sport to make informed decisions and further widen the selection process. In case you were wondering, members (in no particular order) are: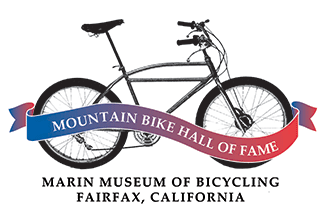 ---
The Mountain Bike Hall of Fame Story
The Mountain Bike Hall of Fame was founded in 1988 in Crested Butte, Colorado. Ten mountain biking pioneers were inducted in that first year. Since then, three to seven mountain bike legends have been selected annually. In 2015, the Mountain Bike Hall of Fame relocated to the Marin Museum of Bicycling in Fairfax, California, where its exhibits and reach continue to expand. At the museum in Fairfax, the rich history of the sport comes to life—guided by the people who made that history. The exhibits illustrate the evolution of the mountain bike with numerous incredible bikes that are key to the story, along with memorabilia, stories of Hall of Fame Inductees and a growing archive of photos, books and magazine collections.
Looking for an inductee, event or bike from years ago? Try scrolling through the list below, or clicking a year in the sidebar on the right or enter a name in the search box. There's lots to see with some fascinating stories and great photos. Most of the older posts have been preserved as their original submissions. You may find some pretty "curious" old information– so keep that in mind while reading and enjoy a blast from the past (or the present)!
Are you a Hall of Fame member?
Memberships provide the support we need to continue operations—not just during the election season, but all year long. Your support allows us to keep the museum and Hall of Fame open. Join or renew your membership today and keep us rolling!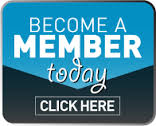 Apply for your Mountain Bike Hall of Fame Membership Online. ⇐ This link will take you to our online shop where you can choose a membership level and purchase online. Easy as pie!
MOUNTAIN BIKE HALL OF FAME
NOMINATING & INDUCTEE SELECTION PROCESS
So, how does someone get into the Mountain Bike Hall of Fame? Great question. Each year, three to six individuals or groups have been inducted. There was one exception, 1988, our charter year, when ten people were inducted into the Hall. Click here for the full story…
MOUNTAIN BIKE HALL OF FAME INDUCTEES 1988-2021