Richard Long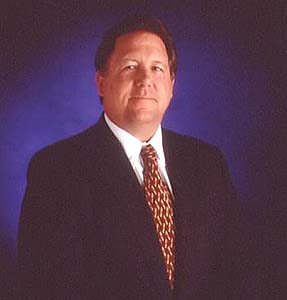 In 1979, Richard Long and Gary Turner started a company from a small settlement Richard had received from a motorcycle accident. It grew into one of the largest bicycle companies in the world, GT Bicycles. GT built their first mountain bike in 1985 and in 1987 hired Bill Duehring who would design classic GT models such as the Avalanche, Zaskar, RTS, and LTS or I-drive. GT's patented triple triangle frame design set apart their bikes with a unique look and innovation that proved race proficient.
Richard Long was also known for his eye for talent and had a gift for forming lasting friendships with team members. Richard sponsored riders with BMX backgrounds and many feel that it was this BMX influence that first brought the BMX style into mountain biking. Elite world mountain bike champions were riding bikes that GT spared no expenses to develop. Richard's company won many accolades from World Mountain Bike Championships titles to Popular Science Magazine awards. Trial's champion and Hall of Fame inductee Hans Rey believes if it "weren't for Richard Long there would be no Hans Rey". Richard attended many races to see how his bikes and riders were fairing. He always had an open ear to what people thought about his bikes and it didn't matter who those people were.
Richard not only supported the racers, but also ran big ad campaigns to support many of the BMX and mountain bike magazines. He sponsored races, his engineers designed the $70,000 "Super Bike" ridden in the time trials at the 1998 Atlanta Olympics, he sponsored several free-riding groups, TV programs dedicated to mountain biking and IMBA before it was fashionable.
In 1996, on his way to a NORBA National race in Big Bear, California Richard Long was ironically killed on his motorcycle. In that same year Al Farrell created the Richard Long Sportsmanship Award. It is given to the athlete that best exemplifies the spirit of sportsmanship in competition. Promoters, racers, media and officials who vote at every national championship series event, determine the recipients. Past winners include Susan DeMattei, Ned Overend, John Tomac, Dave Wiens (all Hall of Fame inductees), Jimi Killen, and Leigh Donovan.
Compiled from bios written and submitted by Hans Rey, Wanda Long and then edited by the Mountain Bike Hall of Fame.