Plan your visit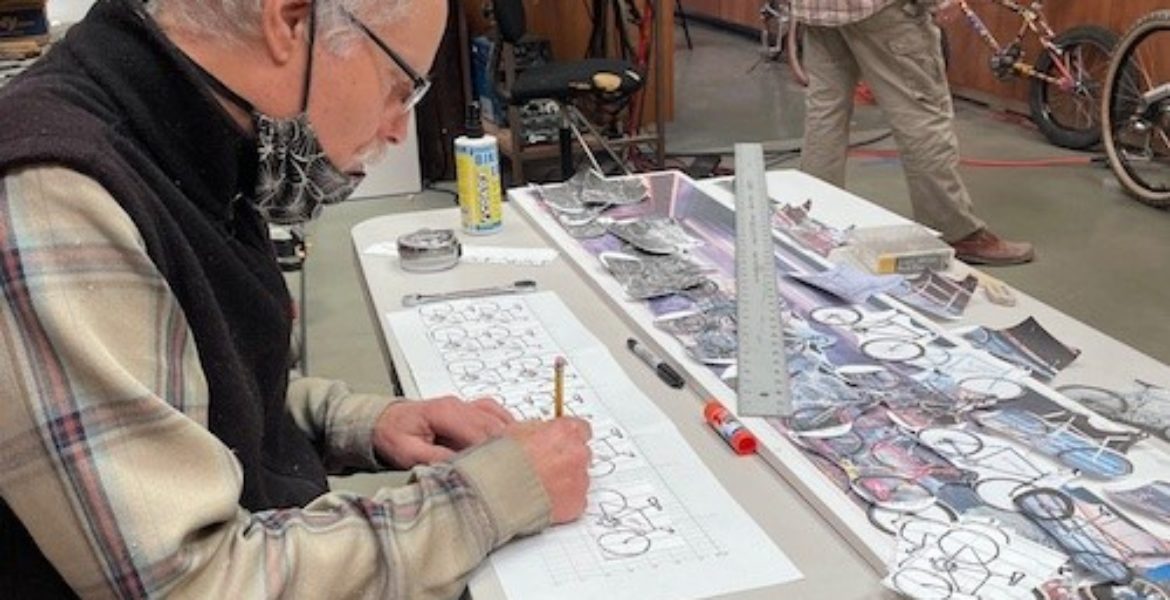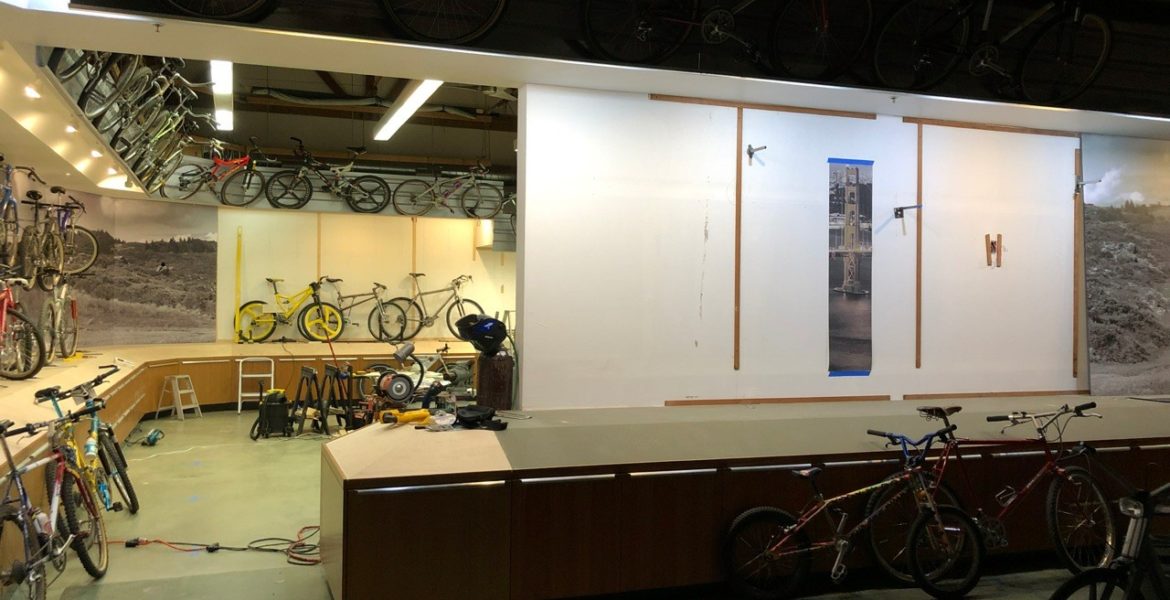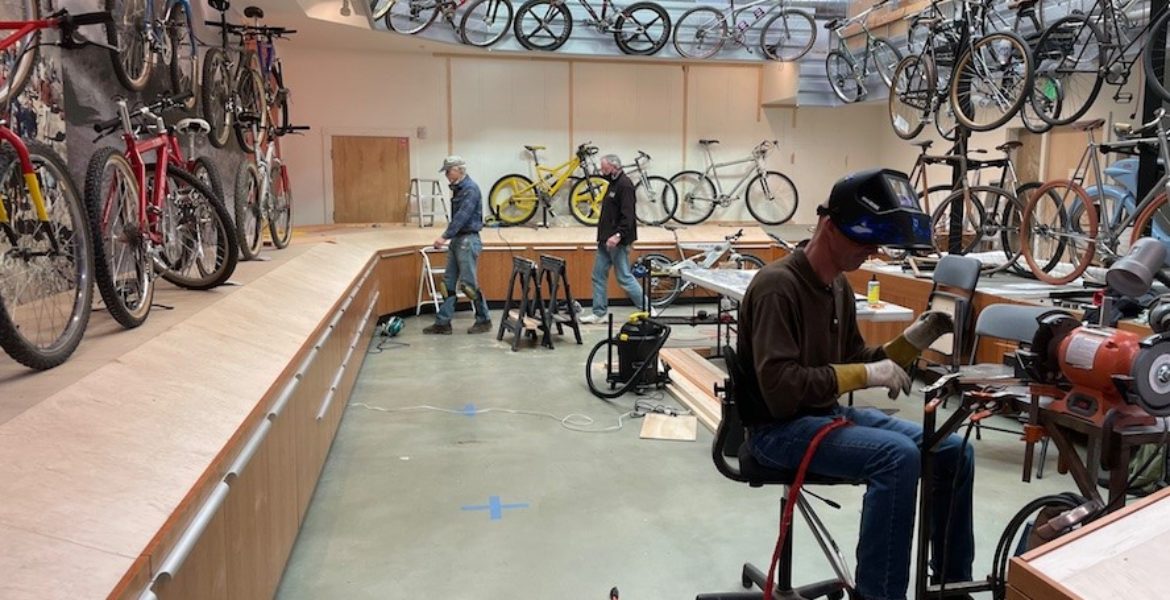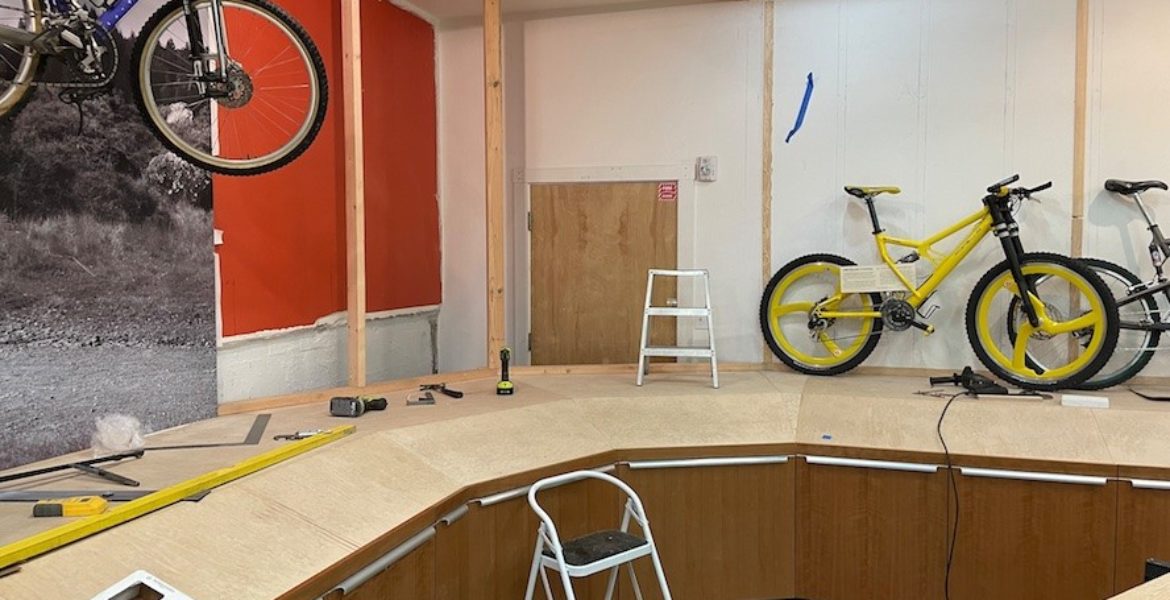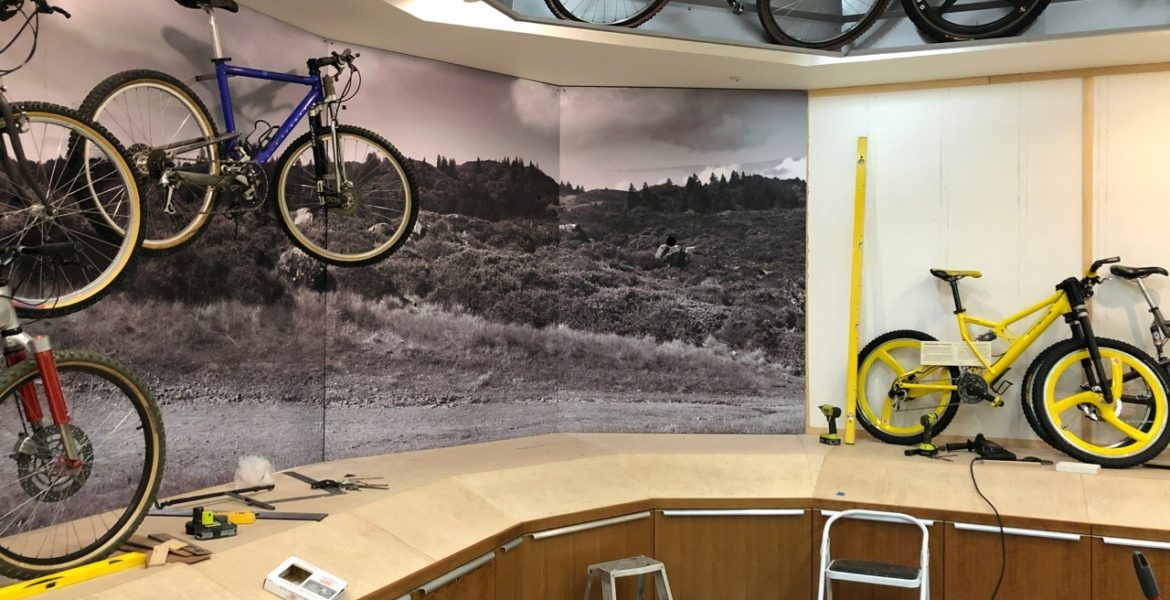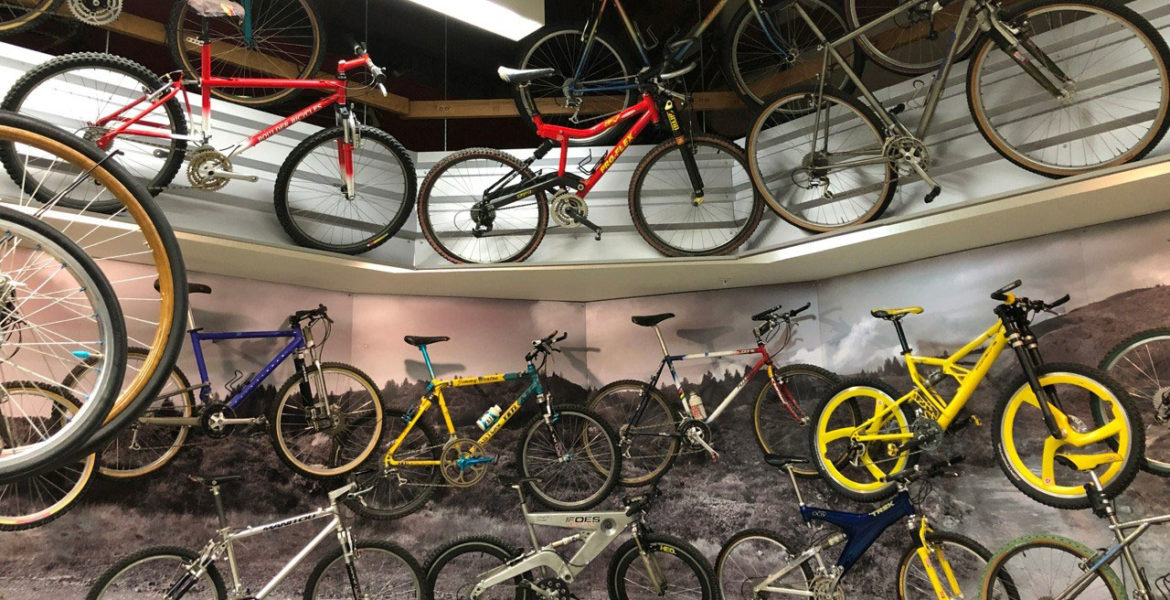 Yes! We are open regular hours again!
We look forward to seeing you and showing you our latest!

UPCOMING SPECIAL EVENTS AND EARLY CLOSINGS

Click here to check our events calendar for upcoming events.
Hold your next special event at the museum! Check our Event Rentals 
page for more info.

 
Planning a visit? You're in for a treat! We have a fascinating collection of bikes spanning almost 200 years, and we specialize in a rich visitor experience. Our bike displays include texts and photographs that provide a wealth of information. We are usually able to give tours of the collections led by knowledgeable docents, some of whom are Mountain Bike Hall of Fame Inductees. If you would like a tour, please be sure to call ahead to check for docent availability and schedules. Plan about an hour for a tour, more if you have specific areas of interest that you would like to explore. Whether you're a cyclist or not, you're sure to gain a greater understanding of and appreciation for the bicycle and its amazing history and potential.
We have a growing library of cycling-related books, magazines, photos and other ephemera that our visitors are free to browse through, and an area for rest and reading. Our screening room shows a variety of cycling-related programming throughout the day and we have a large menu of specialty videos. We also have some vintage mountain bike multi-player video games. Outside in front of the museum is a covered eating area for museum visitors. Our gift shop includes T-shirts, books, cards and more.
Fairfax itself is worth the visit. You'll find it hard to believe how a place could be so different, yet only 45 minutes away from the Big City. Fairfax is like traveling back in time with a simpler, slower, friendlier pace. It's a wonderfully walkable town, offering many great restaurants, shops and coffee houses with a refreshing small-town feel (pop. 7500). We have one of the world's best grocery stores, Good Earth Natural Foods—just down the street with everything you could imagine for the ultimate picnic. You won't find any chain stores here. Each Fairfax shop is unique and locally owned.
We look forward to seeing you soon in Fairfax at the Marin Museum of Bicycling and Mountain Bike Hall of Fame!
We are located at: 1966 Sir Francis Drake Blvd., Fairfax, CA 94930
Our Hours are:
Open:  THURSDAY—SUNDAY 11am-5pm (closed Mon-Wed)

Closed: Mondays—Wednesdays

Special Holiday & Vacation closures and early closings:

Closed Thanksgiving Day

Closed Christmas Eve Day and Christmas Day, 24 & 25 December (if normal open days)

Closing early at 2pm on New Year's Eve (if normal open day)
Closed New Year's Day (if normal open day)
Closed for vacation January 1st–February 1st, 2023, reopening February 2nd)
Private & Group Tours by appointment. Please contact us for details.

Admission fees:
Members FREE*
Adults $10
Seniors (65+), Military & Disabled (specially-abled!) $8
Youths (12-17) & Students $5
Children (6-11) $3
Children 5 & under, Museum Members & Mountain Bike Hall of Fame Inductees: FREE
*Would you like free admission?  Click here to become a member!  Note: You may also apply your day-of-visit admission fees towards your membership when you purchase your membership during your visit.
Phone:
415-450-8000
If no one is available to answer personally you can navigate our phone menu:
You can leave a message in the General Voicemail box -or-
You can leave a message for a specific person or department. Use the phone menu option to type the first few letters of their first name:

Marc Vendetti:

Administration
Planned & Corporate Giving
Membership Services
Event Rentals

Joe Breeze:

Bicycle donations
Curating and exhibits

Otis Guy: Mountain Bike Hall of Fame
Connie Breeze:

Accounting
Archives
Private & Group Tours

Lena Maria Estrella: Gift Shop
Nick Fain: Events
Email: If you would like to email any of our staff, please click here for our Contact Us page.
We encourage everyone to ride their bike, take public transit or carpool to visit us.
Car Parking: Onsite parking is available at no charge for museum visitors during your visit.
Bike Parking: We have secure, highly visible bike racks just steps from our main entrance and complimentary U-locks for your use during your visit. We also offer free ebike battery charging.
Public Transit: Use the handy 511.org website to plan your trip.
Golden Gate Ferry: Perhaps the ultimate way to visit from San Francisco is to take the ferry to Sausalito, Tiburon or Larkspur with your bike and ride the rest of the way to the museum in Fairfax, then return via the ferry. The ride is easy (especially from Larkspur, which is the closest stop) and incredibly beautiful. Click for Schedule.
Pets: We love animals too, but we cannot allow them inside the museum during regular hours. Bona-fide service animals are of course the exception. We would be glad to make your pet comfortable with water and some shade outside. Please be careful—especially when it's hot—and don't leave your pal in the car for extended periods of time during the heat of the day.
Directions from Northbound or Southbound Hwy 101 or from Hwy 580 from the East Bay:
(We are a 45 minute drive North across the Golden Gate Bridge from downtown San Francisco, about 21 miles)
Set your GPS or map app to navigate to: 1966 Sir Francis Drake Blvd., Fairfax, CA 94930
For those without a GPS:
• Head towards San Rafael, CA.
• Take the main Downtown San Rafael exit.
• Turn West onto 3rd St. (one-way street) towards Pt. Reyes National Seashore
• Stay on 3rd St. as it changes names into 2nd, 4th and finally Red Hill Ave. (you're still on the same road!)
• At 2.5 miles from the San Rafael exit, stay in the right lane as you approach a very large 4-way intersection called "The Hub" in the town of San Anselmo. At the intersection, turn right onto Sir Francis Drake Blvd. (Note: While in "The Hub" intersection, marvel at the majestic view of Mt. Tamalpais to the South!)
• Stay heading West towards Fairfax on Sir Francis Drake Blvd for 1.5 miles further and turn right at the stop light onto Claus Drive in Fairfax. You will see the museum at this point. We are on the corner of Claus Drive and Sir Francis Drake Blvd. Pull into our parking lot—we have free parking for museum visitors. You have arrived!

Fairfax is a wonderful town to explore. Visit our About Fairfax page for more information and learn why we chose Fairfax for the museum. There are a great many sights, sounds, tales, trails and ales to enjoy during your visit!
We look forward to your visit!