Wolfgang Renner
Pure passion is something that cannot be replaced with anything else. Wolfgang Renner has contributed to mountain biking on many levels as a manufacturer, journalist, race organizer, traveler and 3-D photographer. In a nutshell, he is mountain biking's first advocate and promoter in Europe. And when asked why, he will only say: "I simply love to ride a mountain bike".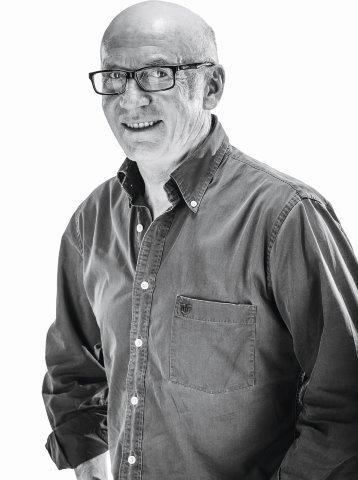 Leading up to all this, Renner had been a champion of artistic cycling and cyclocross, had founded his own bicycle company in 1976 and had literally brought the sport of BMX to Germany in 1979. When Renner became aware of mountain bikes in 1980 at the Long Beach industry bike show, it was like pieces of a puzzle coming together and he completely embraced the new sport. As a result, in 1982, when Europe still was devoid of mountain bikes, Wolfgang Renner created the first purpose-built MTB for the German market. With his brand Centurion, he offered the legendary model "Country" and proved to be a trendsetter not only for Germany, where his brand Centurion went on to be one of the national industry leaders for two decades, but also for Europe. He also co-sparked the whole "Alpencross" movement by crossing the Alps for the first time on a mountain bike already in 1989 and helped define the character of the mountain bike as a tool for adventure by his activities in the late 1980s and throughout the 1990s.
Renner has done much more than setting off the German mountain bike market. From the very start, he intuitively knew that the sport was going to be big and wrote about it as a cycling journalist. The first article about mountain biking ever to appear in Germany was written by Wolfgang Renner. At German "TOUR " magazine, Renner initiated two special issues about mountain biking, which ultimately led to Mountain Bike Hall of Famer Uli Stanciu (submitter of Wolfgang's nomination) founding the German "BIKE Magazine" in 1989, still one of the world's leading publications about mountain biking. The same magazine covered Renner's legendary first crossing of the Alps (together with Andi Heckmair) also in 1989, which in turn inspired thousands of riders to experience an "Alpencross" themselves. Out of this movement Stanciu created the "BIKE Transalp Challenge" in 1998, Europe's biggest mtb stage race today. This "trailblazing" influence simply cannot be overestimated.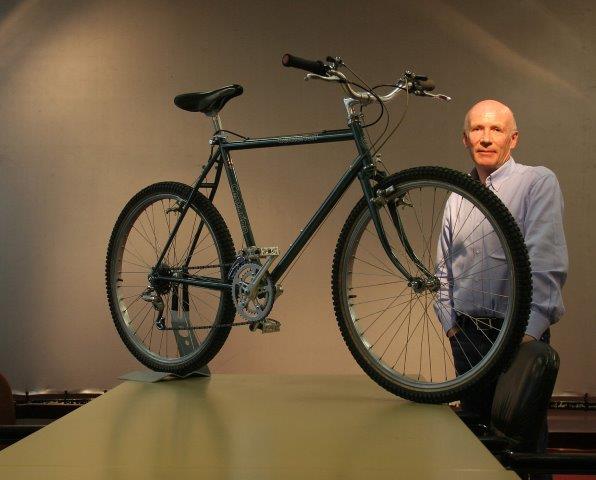 Wolfgang Renner organized some of the very first mtb races in the Alps as early as 1985/86. As a journalist he also reported from American races in 1987. However Renner was most fascinated by the mountain bike's adventuring potential. Already in 1982, he took his first Centurion mountain bike to the Alps. Later, his mtb-expeditions to the Himalayas, Africa and South America (as well as the famous first Alpencross) frequently involved press coverage, and he even continued to write and photograph his own articles. What Renner also did was document his travels with a 3D camera. As a result, he held applauded 3D-slideshows (at Eurobike for example, also Interbike) to inspire people to follow in his footsteps and experience the world by mountain bike. All this contributed to the mountain bike becoming popular as a tool for adventuring during the late 1980s and throughout the 1990s. Also, Renner's way of combining mtb adventuring and journalistic storytelling has been nothing but pioneering.
Renner did many things which pushed the mountain bike forward, also in the peoples' perception. Like when in 1990 officials of the German cycling association BDR were reluctant to hold a German championship, being an official himself, Renner just announced and organized one himself. With close to 900 participants the "unofficial" race was such a great success that the association gave in and in the same year held the first of many "approved" championships to come.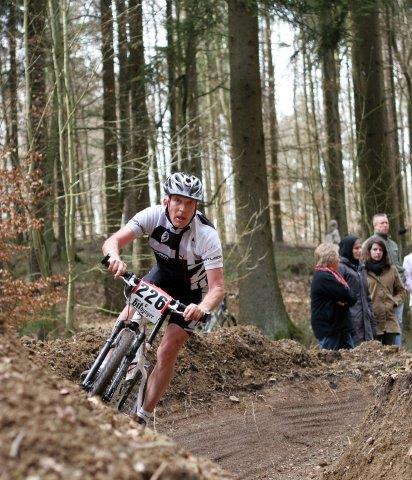 Essentially, Wolfgang Renner did many mtb "firsts" out of Germany when there was no mountain biking in Europe at all. What he did and promoted influenced the way the mtb was perceived in these early years, and this perception reached across borders. This especially counts for Renner's travels, journalistic works and 3D slideshows. Additionally, the press coverage of his activities plus the advisory role he has played at Eurobike from the first installment on, contribute to this. All in all, Wolfgang Renner was among the very first non US-Americans to fully embrace the mountain bike on a business-level. But he took it far beyond that as a rider, storyteller, photographer and advocate, and showed people a certain way to look at it. The things he sparked along the way, like the "Alpencross" movement, are a legacy that will always remain with the sport.
From the point Renner first saw a mountain bike, he was eager to see where he could take one, and thereby showed everybody else where they could take it too. This passion to ride and discover is what makes Wolfgang Renner a true pioneer of mountain biking. "I am incredibly thankful that the mountain bike gave me the opportunity to be a pioneer", he says. As of 2016 he has neither resigned from executive duties nor stopped taking his mountain bike places which rarely see a set of fat tires. "And I still promote the sport at every opportunity", Wolfgang adds. Again, he cannot say enough how much all of this is simply rooted in his love for mountain biking. "And isn't that the perfect reason?"