Matt Fritzinger
Matt Fritzinger is the founder of the High School Mountain Biking movement in the United States. Matt has seen his efforts result in nearly 10,000 student-athletes and 3,500 coaches participating in interscholastic mountain bike racing in 2016. The system is anticipated to grow to 20,000 student-athletes in 2020. The United States is seeing a surge in youth mountain biking, which benefits communities across the country by getting kids active and inspiring parents and other adults to resume or begin riding. The student-athletes, coaches and family members are becoming lifelong cyclists and doing great things both on and off their bikes to advocate for the sport.
Matt was a math teacher at Berkeley High School when, in 1998, he and a small group of students founded the Berkeley High School Mountain Bike Team. They took to the East Bay trails and began competing at regional races such as the Sea Otter Classic and Billycross. With few other youths participating at these adult-focused events, the Berkeley teenagers became frustrated. Matt saw the need for mountain bike races designed for youths. He envisioned mountain bike racing as a life changing, empowering and character-building sport—and a choice for all high school students, a new addition to the traditional range of high school sports.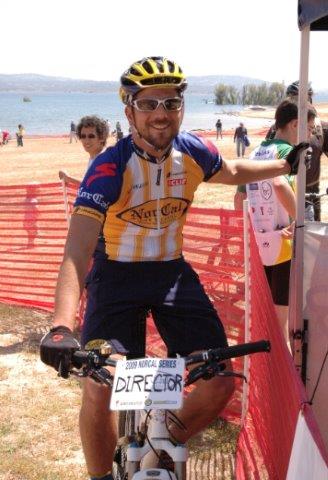 After three years of registering students to race in other promoters' events, Matt formed the NorCal High School Cycling League in 2001, as a 501(c)(3) nonprofit. He inspired a number of other local high school teachers to form teams, and put on a race series open only to high school students. Just under 100 students participated in the first season and word spread quickly. By 2008, the NorCal League had more than 400 students participating, from about 30 Northern California schools.
Matt began working closely with a group of volunteers, high school coaches and professionals from fields such as youth psychology, endurance training, skills instruction, and risk management, to create a manual for NorCal coaches. This manual became the basis for development of programs in other areas. By securing a significant grant from the Easton Sports Foundation, Matt was able to partner with local leaders to launch the Southern California League in 2009. That year, nearly 1,000 student-athletes competed in the two leagues.
With proof that the model could be replicated, Matt assembled a small group of well-known cycling visionaries, including Gary Fisher, to form the National Interscholastic Cycling Association (NICA) in late 2009. The goal was to take interscholastic cycling coast to coast by 2020. With support from bicycle industry leaders such as Specialized, Trek, SRAM and CLIF Bar, NICA launched leagues at a quick pace: Colorado in 2010; Washington in 2011; Texas, Minnesota and Utah in 2012; Arizona, Tennessee and New York in 2013; Georgia, Wisconsin and Virginia in 2014; Alabama and Idaho in 2015; Pennsylvania, Arkansas and Nevada in 2016. North Carolina and New Jersey will launch in 2017, and more states are sure to follow.
Thanks to Matt's vision, passion and tireless work, mountain biking has a new source of expansion and energy. Mountain biking has become a legitimate, national interscholastic school sport. NICA fosters healthy, supportive environments, and the teams welcome all participants. Some NICA graduates race individually or on college, pro and even Olympic teams. More significantly, thousands of youths, coaches and family members are staying healthy, becoming lifelong cyclists and contributing in myriad ways to the future of our sport.
Matt left NICA in 2013 in capable hands so he could dedicate more time to family and now provides consulting for startups and nonprofits in Sonoma County (www.zingerpacific.com).