Dean Crandall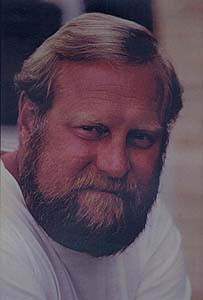 DEAN CRANDALL is a pioneer in officiating at mountain bike races and helped develop the rules and regulations for the USCF, NORBA, the World Mountain Bike Championships and the UCI. Dean has served as a member of the USCF Board of Directors and was the first elected chairman of the NORBA Board of Trustees. He served for six years on the UCI Mountain Bike Technical Commission where he helped develop mountain bike stage race rules and regulations with the UCI. Dean developed the first officials training programs, both in the U.S. and internationally. In 1990, in Paris, he took and passed the first-ever UCI Mountain Bike Commissaires exam to become one of the first International A Level Officials.
Dean has officiated at nearly every major mountain bike race in the United States and at many key international events, having been involved as a Commissaire or a Technical Delegate at the first six World Championships.
As both a road and mountain bike official, Dean has assisted with rules, scheduling and the training of other officials in America and overseas. Dean strives to be fair while maintaining his sense of humor. In the line of duty, he has probably listened to more grievances than anyone in the industry. Dean has nurtured mountain biking as it has grown, and offered his help with little compensation or recognition, till now.