John Ker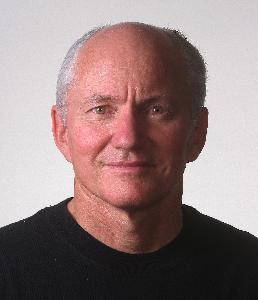 Since shooting his first mountain bike photos in the spring of 1980, over 30 years ago, John Ker has become one of the most prolific photographers in the sport. Working for Mountain Bike Action magazine since November 1990, John has had more than 10,000 photos published in the magazine over the last 20 years, including over 150 Mountain Bike Action covers.
John got his start in photography at age 17, in February of 1968, shooting surfing pictures in New Jersey with his father's camera. In late1970, while on a surfing and motorcycling vacation in the Virgin Islands, John bought his first camera, a waterproof Nikon, and started shooting surf photos from the water. Before long, he was selling his surf photos to all the major surf magazines in the United State.
In 1976 and '77, John spent two summers shooting motocross photos in New Jersey, learning the ins and outs of shooting two-wheeled action. In late 1978, John headed to California to do freelance work until he could land a full-time magazine job. In the summer of 1979, John got hired as a photogapher at BMX Plus!. In 1980, John got his start shooting mountain bike photos, when that magazine reviewed two early mountain bikes, one by Mert Lawwill and another by Victor Vicente.
John worked at BMX Plus! for ten years, then became the principal photographer for Mountain Bike Action in November of 1990. He has been shooting the majority of the photos in that magazine ever since. It is a job that has allowed John the chance to travel across the U.S. and Canada, fly to Europe and Australia, and document one of the most beautiful and thrilling sports the world has ever seen.
In the process, John has photographed nearly every major star in the sport over the last 20 years. He started out photographing riders such as John Tomac, Ned Overend, Thomas Frischknecht and Juli Furtado and is now shooting riders like Adam Craig, Willow Koerber, Jeremy Horgan-Kobelski, Georgia Gould, Julien Absalon and Aaron Gwin.
Jim McIlvain, the editor of Mountain Bike Action, wrote: "John has turned three generation of riders onto our sport with photos that capture the spirit, excitement and thrills of mountain biking. He has consistently captured the beauty that many people can only experience from the saddle of a mountain bike. John is a tireless perfectionist who can shoot photographers half his age into the ground…It would be hard to imagine a rider in the Hall of Fame whom John hasn't shot (and become friends with). The man has covered all the bases. John is truly one of the unsung heroes who has had a far greater impact on mountain biking than can be measured. He genuinely deserves the recognition that a place in the Mountain Biking Hall of Fame bestows."