Glen Jacobs
Glen has left his mark on many aspects of our sport, not only in Australia where he is from, but globally. No person from outside the USA or Europe has influenced mountain biking more. Glen is a true pioneer, and a person who truly understands the heart and soul of mountain biking. He is also one of the nicest people in mountain biking.
Glen produced some of the first ever Freeride videos, before the word was coined. His influence and style helped create a whole different rider, beyond the stereotype racer of the early 1990s. His Mudcow videos and the Minjin tribe bike club are stepping stones in the evolution of mountain biking.
Glen shaped the racing scene from Down Under, when he brought World Cup Racing and World Championships to Australia. His vision led to the beginning of Dual and 4X Racing. He designed all of the early Dual and 4X courses and was a big force behind this discipline. He was also among the first to realize the potential and necessity of well designed, purpose-built trails. With his company "World Trails" he has emerged as one of the best trail builders in the world, building trails, bike parks and race courses—including the Sydney Olympic Course for the  2000 Games. Glen has designed and constructed hundreds of trails and tracks in over 20 countries. He was an early advocate for sustainable trails and flow trails. Pioneer, rider, race organizer, builder, advocate, filmmaker, producer —Glen is all of these. He has connections to and is a spark of influence in pretty much every aspect of our sport.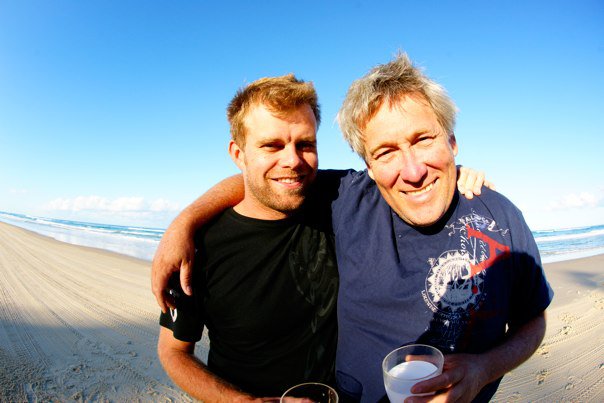 Glen Jacobs came into off-road biking at the age of 12, when he started to build trails in the jungles of Far North Queensland, Australia, near a town called Cairns. He was passionate about the remoteness of these wilderness trails and where they would take him. In 1972 Glen and a friend found some steep and nasty tracks and cliffs and launched themselves down on old modified postal bikes. The nasty near-vertical drops with rocks and loose boulders had them limping home to their mums with bruises and cuts on a daily basis.
Over a decade later, when Glen looked in a shop window and first saw a real, purpose-built mountain bike, memories of his childhood riding adventures came flooding back. That afternoon he bought the awesome beast and pointed it to the hills.
In 1990, Glen and a small core group got together to organize some serious rides and races, on those old tracks in the steep jungles behind Cairns. Within a year they had cut many new trails, run downhill events, started filming their adventures, and travelled to Australia's first Downhill Championships in Canberra to compete.
Glen then became president of the local mountain bike club, and began to forge a trail forward for this local unique culture. In this explosive period, he and some friends hired a helicopter, slung their bikes underneath and took on the world's highest natural pyramid, south of Cairns. This is believed to be the first ever DH Heli-bike drop. A movie of their exploits, "Ice Cream Heads From Outer Space," was released to a shocked public, featuring waterfall riding, steep nasty drops, jumps, gashes, crashes and mountain bike bungee jumping off huge towers. Within a few years, Glen and friends had built over 50 downhill courses within 30 kilometres of Cairns, and hundreds of kilometres of wilderness trails radiating out through the rainforests.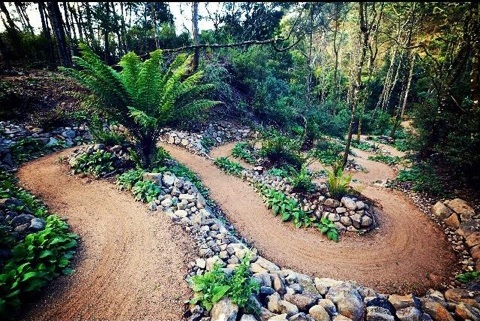 A unique underground rainforest mountain bike culture was born. A tribe of riders, who felt a bond with the local rainforest aboriginal people, began to form. The aboriginals in the jungles talked of a Mountain Devil, a mythical rainforest tiger, which would feed on the souls of those who were lazy and slept too long. Their spiritual word was "Minjin," which seemed fitting when Glen and his crew pioneered trails and cliff riding. It was all about riding for the right reason, spreading the word of trails, and unselfishly helping others to achieve their goals in the sport. A Minjin amulet was forged; the amulet is presented to a handful of true believers and to those who have carried the true core of Mountain Biking to the World. Steve Peat wore his Minjin on his first ever DH World Cup win in Snoqualmie 1998.
By 1994 Glen had campaigned with the Australian Cycling Federation to attract the first World Cup in the Southern Hemisphere, to Cairns in June of that year. Two weeks prior to the World Cup, a huge cyclonic rain event ripped through Cairns, flooding and destroying most of the infrastructure in place for the event — yet the trails remained unscathed. Glen's design criteria, making trails that shed water quickly and effectively, was now a proven template for sustainable trails. His passion for long, flowing trails that withstood the worst possible conditions became the standard for every trail built from that day forward, and the cornerstone of a successful business. Glen was invited to speak and help develop solutions at IMBA conferences as far back as 1995 and 1997 in Europe, and as recently as 2008 as a keynote speaker in Park City.
Around the same time, Glen released the world's first freeride/culture movie, "Mudcows," which quickly become an international cult classic, and elevated the raw and crazy styles of the Australian riders to a hungry world. His passion for the sport of Downhilling kept the true direction of the sport within Australia, where he personally supported and guided Australian riders such as Michael Ronning, Sean McCarroll, Mick Hannah and Bryn Atkinson to realize their dreams on the international scene.
More World Cups and World Championships headed to Australia. These events, on Glen's unique racing tracks, were hugely popular. In 1997, he moved to Europe to become the first official track designer for the UCI, helping develop core sports like Dual and 4X worldwide. This contract extended for many years.
The UCI years proved some of Glen's most innovative and creative, with the invention of the first ever cable-cam with Michael Ronning, the release of Mudcows 2, helping develop the Dual and 4X disciplines, and the delivery of dozens of World Cup, Olympic and World Championship tracks around the world.
Eventually Glen returned to life as a trail builder back in Australia. In 2003 he and some friends developed, filmed and released Australia's first Mountain Bike TV show, an 11-part series featuring some of the best and raddest trails, riders and destinations throughout Australia.
That same year, after being threatened with a hefty fine for illegally riding trails in a state forest, Glen ignited a campaign to legitimize recreational mountain biking near home and within parks throughout Australia. In 2004, with a friend, he founded World Trail, aiming at providing a credible consultancy service for Park authorities.
Since then World Trail has grown into Australia's largest and most successful Mountain Bike trail building company, employing over 25 trail crew, and delivering hundreds of kilometres of trail through many multi-million dollar projects around the nation. World Trail specialises in generating new outcomes within communities and regions, bringing some townships back from the brink of despair, and creating exciting and vibrant destinations for mountain bikers. It has designed master plans for every major alpine ski resort in Australia, and has designed and constructed every World Cup, World Championship and Olympic course in Australia.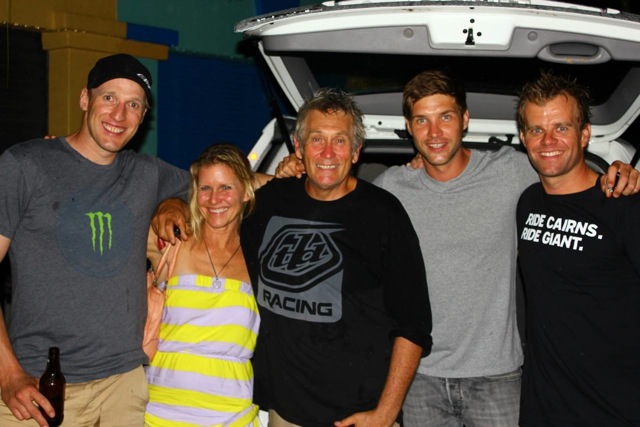 To this day, Glen still lives and rides from his Trailhouse, a hundred metres from the unique rainforest wilderness and the trails he sculptured into the mountains 25 years ago. In his spare time, he volunteers in local trail days, campaigns with local agencies for more trails and negotiates with state governments for more international events for the region. Filming and riding with mates high on remote cloud swept jungle ridges is what keeps the fire burning inside.