Dave House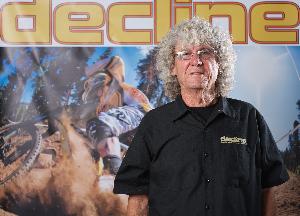 A thirty-year veteran of the bike industry, Dave first started Super BMX magazine in 1980. By 1986 Dave noticed a growing population of mountain bikers and felt a need to give them a publication of their own. Mountain Biking magazine was created in 1986 and he published that magazine for 16 years with Challenge Publications while also creating "Pulse" magazine as an industry insider publication.
No stranger to spotting new trends, Dave saw the growing contingent of gravity fueled mountain bikers as a new untouched demographic and started Flow magazine. The oversized format and gravity focused content were an instant success and was a springboard to form H3 Publications such as decline, ROAD and tri-magazine. Decline was an amazing cutting edge gravity focused mountain bike magazine that used an oversized format and the highest quality paper with vivid color printing. Although most of these publications have since succumbed to the vagaries of the publishing world, Dave still publishes ROAD magazine.
Along with his publishing achievements, Dave is very active in Santa Clarita, California's bicycling scene. He has worked hard to earn the city a spot in the Amgen Tour of California, create more bike paths and is now extremely determined to see a bike park created to service Southern California cyclists.