North Shore Trail Builders
Both Todd "Digger" Fiander and "Dangerous" Dan Cowan started to build North Shore trails in the mid-eighties and show no sign of slowing down.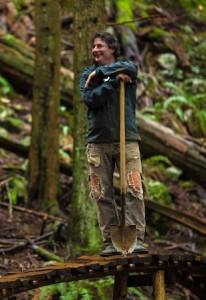 Digger started riding hiking trails in 1980 and craved something more MTB specific.
He claims his first use of a ladder bridge incorporated into trail building was in 1984 on The Big I trail on Cypress Mountain.
The bridge was built to cross a swampy section of trail; this was the catalyst to start this trademark style of trail building that has carved out a unique niche—and which is now enjoyed by riders all over the world.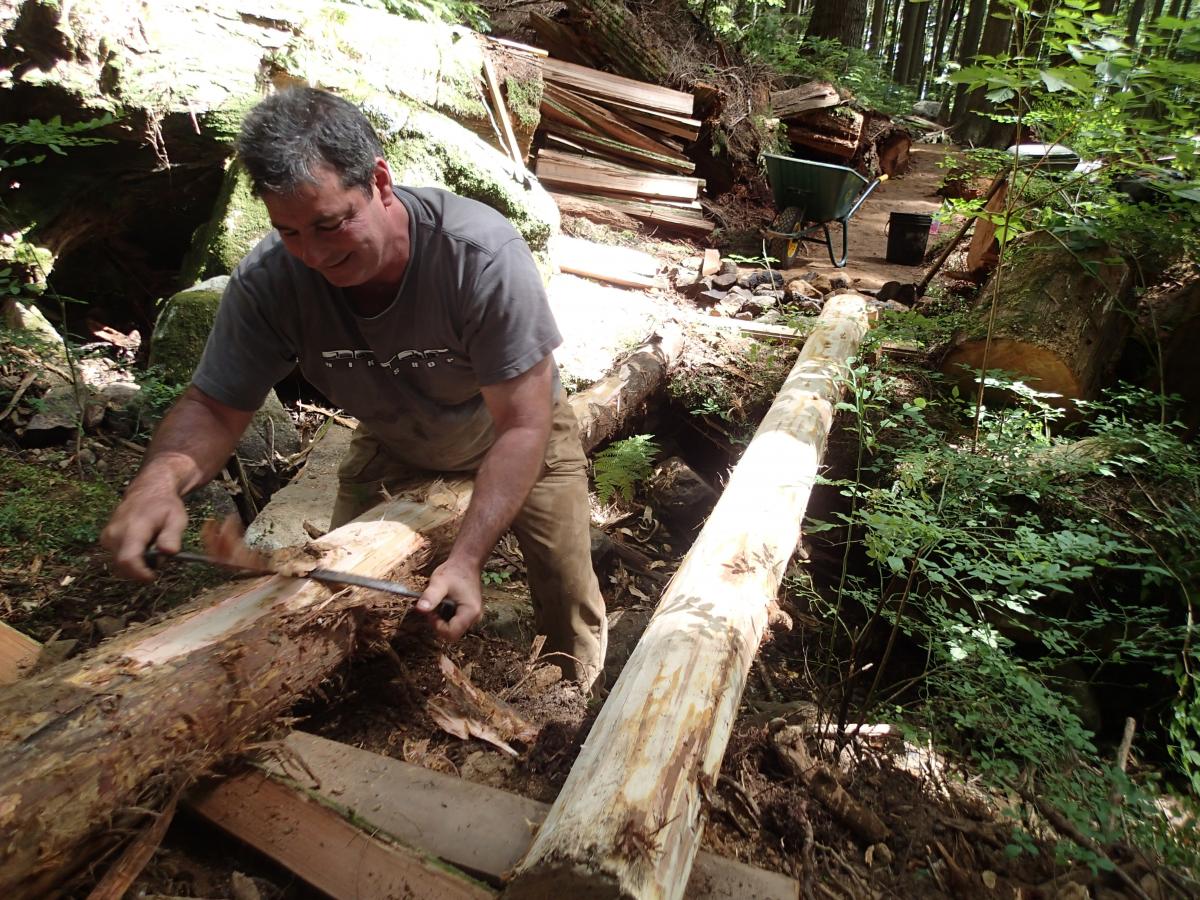 Digger also helped co-found the still-active North Shore Mountain Bike Association (NSMBA) in
1994, an advocacy/management group active on Vancouver's North Shore helping to preserve and expand trail riding.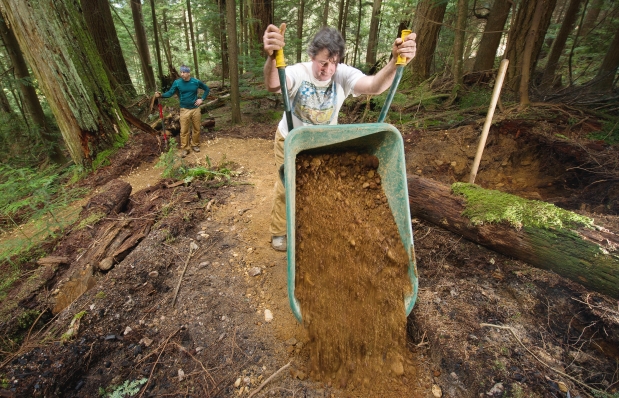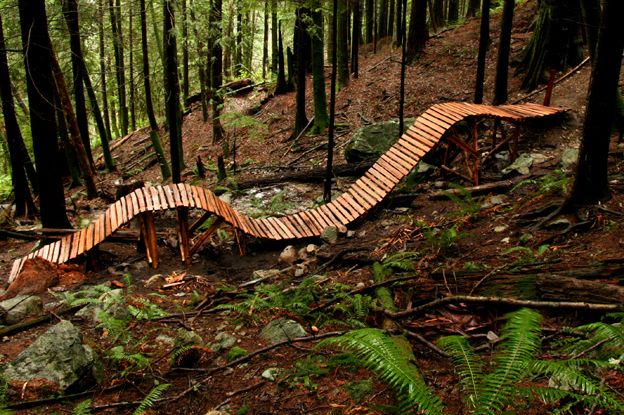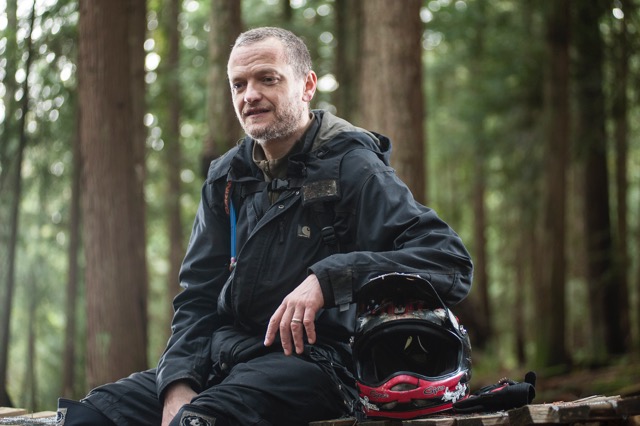 Dangerous Dan, shortly after started to expand on Diggers' ideas and take them to the extreme. Heavily influenced by Digger's first trails, Dan decided they were not quite challenging enough for him and he needed more.
So he built the Fleshy Wound (1992) with the first ever "log ride" in a trail on the North Shore. A year later he built the World Famous Reaper (1993) and followed it up with the Pre-Reap (1994), A Walk in The Clouds (1995), The Flying Circus (1997 -1998), The Swollen Uvula (1999), The Groovula (2000), Watchumacalit (2001), and so on and so forth.
On Vancouver's North Shore, Digger and Dan have built in excess of 35 trails totaling 55+ kms.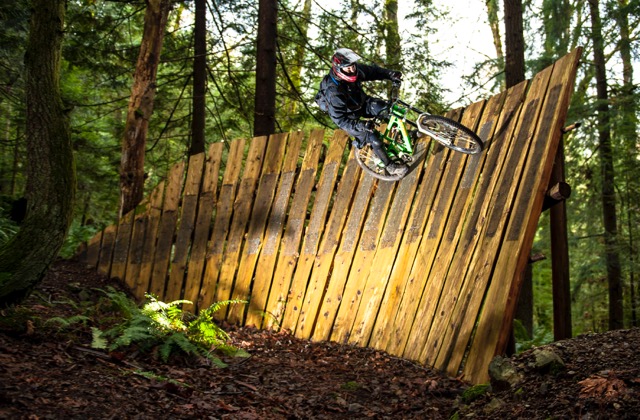 Digger also produced and filmed 10 North Shore Extreme videos from 1997-2010, (all of which showcase his and Dan's masterpieces) which in turn helped kick-start careers of local freeriders such as Wade Simmons, Thomas Vanderham, Andrew Shandro, Tyler Klassen, Dave Watson, Geoff Gulevich and of course, "Dangerous" Dan himself!
These guys are the reason ladder bridges, teeter-totters, skinnies, log-rides etc. exist on mountain bike trails today. If you can dream it—they built it!