WELCOME!
Be sure to check our Plan Your Visit page to confirm our open hours before your visit.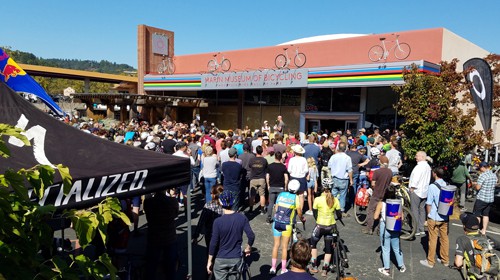 The Marin Museum of Bicycling is a premier bicycle history museum and cultural center in Fairfax, California. We display key examples from the 19th century Golden Age of Cycling, we are home to the Mountain Bike Hall of Fame, showcasing the birth and evolution of the mountain bike and we feature many more bicycles: road, track, racing, touring and everyday transportation.
Creating a bicycling museum in Marin County is a decades-long dream that finally became reality. In 2013 our all-volunteer team of friends in Fairfax set up our nonprofit and began to design our space, create exhibits and arrange for long-term loans of extraordinary bikes dating from 1868 onward. Working with the team in Crested Butte, Colorado, we moved the Hall of Fame to Fairfax. Now, the bikes, biographies, photos and Fame are on display — and we continue to expand our collections.
The museum is a special place
for your next event, meeting or party!
Click for details

We are 100% volunteer run–Join us!
FREE Admission for Members!
Yes! Our Membership packages include daily admission fees, offer discounts for events and have other perks! Your admission fees can be applied towards your same-day membership purchases.  Join Today!
Field trips at the Museum
Share the history of bicycling with your class or group. Click here to inquire.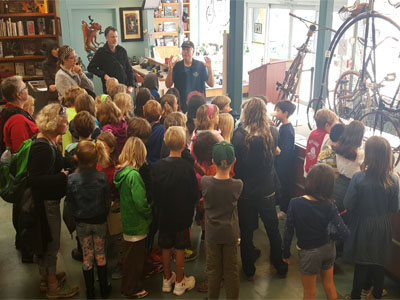 MT. TAM LEGACY WALL
Project soon to be 100% complete!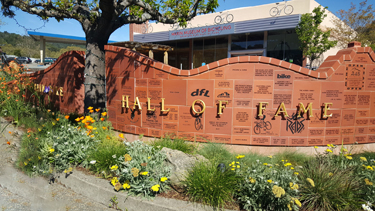 October Project Update: All sales have closed and the last bricks for the final quarter (museum side) of the wall have been ordered! Final installation is to happen some time in November. So 100% of the wall is now in sight.
Each Legacy Wall brick tile purchase helped fund the cost of building the museum, the home of the Mountain Bike Hall of Fame. This was our original capital fundraiser and a way for everyone to show their support and achieve monumental visibility.
A mountain of thanks to everyone who participated in this important project for the museum!
FAIRFAX IS HOME!
Fairfax, California sits at the foot of Mount Tamalpais, which is widely regarded as the birthplace of mountain biking. Fairfax is at the heart of one of the most popular bicycling regions in the United States. The town is the jumping-off point for  mountain bike and road rides to all points of the compass. Mount Tamalpais, the West Marin hills, the Pacific Coast and the shore roads and trails of San Francisco Bay offer some of the best riding in the world. Thousands of bicycle tourists from around the world stream through Fairfax. The town is on the official Pacific Coast bike route, and it is the gateway to Point Reyes National Seashore.
WE NEED YOUR HELP!
Our work is only possible because of your help. Anything you contribute will be greatly appreciated.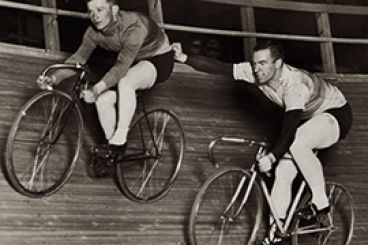 Your donations show your support and help fund the museum's operations. Any amount is appreciated, and check out our in-kind WISH LIST!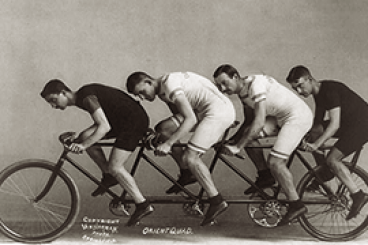 Our members help keep us rolling-- they are the lifeblood of our organization!
We have memberships for individuals, families and groups.
Join today and enjoy the benefits all year!