Tim Blumenthal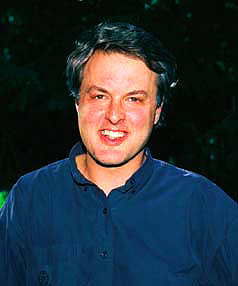 Tim Blumenthal's long and extraordinarily accomplished tenure in mountain biking–and cycling generally–make him an ideal inductee for the Hall. A lifelong cyclist, Tim began his professional career in the field when he joined the team at Velo News. Tim quickly became an outstanding racing reporter and developed a considerable following. Tim's journalistic career included working for the Rodale publications Bicycling and Mountain Bike, the latter of which he edited. He has also served over the years as a cycling consultant to ABC, NBC, CBS and ESPN, and the productions he has assisted with have included the Olympic Games.
In 1988, the leaders of a handful of California mountain bike clubs came together to form the International Mountain Bicycling Association (IMBA). Faced with statewide threats of trail closures, these clubs decided that there would be strength in numbers and value in presenting a unified image. IMBA's mission was–and remains–the promotion of mountain biking that is environmentally sound and socially responsible. The organization soon expanded its scope to include the entirety of North America and beyond.
Tim joined the IMBA Board in 1989, and his exceptional knowledge of the cycling world, well-honed communication skills, and excellent judgment made an immediate impact.
As an IMBA board member, Tim played a key role in IMBA's 1993 effort to recruit its first executive director. When an extensive search failed to identify a candidate that met the board's high expectations, the board turned to the one person they knew could meet its exacting standards–Tim. The board prevailed upon Tim to accept the position, and the rest is history.
At the time Tim became IMBA's executive director in 1993, IMBA was an all-volunteer advocacy group with a minuscule budget and a tiny membership base. In the years that followed, Tim guided the development of the group into the admirable professional nonprofit organization that it is today, with a membership of 28,000, a staff of 14, a $1.2 million budget, and a raft of impressive accomplishments.
Tim realized immediately that IMBA's strength was in its individual grassroots advocates and clubs, and upon assuming his position as executive director; he began the process of developing a strong national–and international–network of advocates. Today, IMBA has 46 advocates in 45 states, more than 300 affiliated clubs, and representation in more than 30 countries. Developing such a profound network wasn't an easy task, and Tim and his staff worked hard to bring it to fruition. As an advocate himself, Tim understood the need to keep IMBA's advocates feeling connected and appreciated–and also up to date with the latest standards and practices in the field. This recognition led to the creation of IMBA's National Mountain Bike Advocacy Summit, a gathering of the organization's leading advocates. IMBA held its first Summit a Biosphere II in January 1996, and followed up the very successful Biosphere event, which attracted more than 135 participants, with two additional National Summits in Tennessee in 1998 and Texas in 2000. In addition, Tim has organized several international advocacy gatherings, the largest of which was the 1997 International Mountain Bike Advocacy Summit in Switzerland.
Diplomacy is one of Tim's best characteristics, and it served the organization well during IMBA's effort to develop a productive relationship with the Sierra Club. In 1994, Tim led a delegation of IMBA representatives in a facilitated workshop with some of the Sierra Club's leading young advocates, and the result was a greater understanding by the Sierra Club of the wants, needs and conservation-centered attitudes of the mountain biking community and, eventually, positive reform in the Sierra Club's mountain biking policy.
Tim also led the way in the development of formal partnership agreements with America's federal land management agencies. In 1996, IMBA signed Memorandums of Understanding (MOUs) with both the U.S. Bureau of Land Management and the U.S. Forest Service, and these documents have helped facilitate the creation, enhancement and protection of mountain biking opportunities on the federal lands under the management of these agencies nationwide. Also in 1996, Tim established IMBA's National Park Service Initiative, a program aimed at gaining formal policy-level support for mountain biking from the top executives of this agency in Washington, D.C., and the creation of new opportunities in NPS-managed units around the country. The IMBA NPS Initiative has made strides every year since its creation–including in flagship NPS units like Grand Canyon National Park. However, this project's most significant achievement is currently in the pipeline, and is expected to be announced within 90 days.
Despite the all-encompassing demands of his position as IMBA executive director, Tim has found time for personal involvement in America's most difficult advocacy challenges. The assistance he has rendered in access hot spots such as Seattle, New Jersey, New York, Dallas, Marin/San Francisco, Baltimore, Philadelphia, Houston, and many more has had significant and lasting impact. His commitment to advocacy means that he is routinely available to render aid to local advocates either through direct participation or by helping IMBA's advocacy staff develop strategies for positive action.
Tim is a tireless promoter of mountain biking and looks for every opportunity to extol the virtues of our favorite activity every chance he gets. Tim has written countless articles and letters to the editor, has sat for interviews with all forms of media, has had a recurring on-camera role in a cable television outdoors program, has attended and spoken at myriad conferences and events (including the 1998 National Trails Symposium), and has worked booths at the Interbike show and mountain bike races at all levels. When someone wants an articulate and thoughtful speaker on the subject of mountain biking with an encyclopedic knowledge of the sport, Tim is the person they call.
One of Tim's strongest attributes is his creativity. His idea to create a traveling team of trainer/advocates that could teach both trail enthusiasts and land managers the proper principles and techniques of trail construction and maintenance and promote mountain biking ultimately became Subaru-IMBA Trail Care Crew. The project, now in its fourth successful year, boasts a complement of two teams of trainer/advocates that have become one of the best-known and most effective forces in trails-based recreation training and advocacy.
Tim's record of accomplishment at IMBA and his reputation as a terrific person have led other organizations to seek his advice and assistance. He has been a trusted advisor to such organizations as Leave No Trace (he served on the organization's board of directors), and REI, which named him to its advisory board.
Tim is internationally respected for his intelligence, creativity, work ethic, approachability and friendliness, comprehensive knowledge, "invincible" positive attitude, outstanding diplomacy and interpersonal skills, commitment to bringing out the best in the sport, and willingness to help anyone at any time. Tim is not just a role model for everyone in the mountain bicycling and cycling worlds; he is a role model for everyone in all walks of life, period.
Tim's obvious skills in advocacy and nonprofit management have made him a valuable commodity in the field, and as a result he is sought after by organizations looking to recruit leadership of the highest caliber. Luckily, Tim's commitment to the sport has kept him at IMBA, and we all hope to have him at the helm of the dynamic organization he has created for many years to come.
Tim's involvement in the mountain biking/cycling community has been so broad, diverse and accomplished that he could have been nominated in virtually every category in which the Hall considers nominees. His greatest impact, however, has been in the field of advocacy, and as dedicated advocates of mountain biking, it is with tremendous pride, admiration and gratitude that we nominate Tim Blumenthal for consideration for election to the Mountain Bike Hall of Fame.
Respectfully submitted, Steve Anderson for The Board of Directors of the International Mountain Bicycling Association