Crested Butte History
Crested Butte didn't mean to launch one of the fastest-growing sports in America; it just couldn't help itself.
The folks maneuvering their battered, barge-like Schwinns around the mountain town in the mid 1970's hardly considered themselves trendsetters; those old balloon-tired klunkers were just the only non-motorized vehicles that would stand up to Crested Butte's potholed streets.
But gradually, the enticements of the mountains lured Crested Butte adventurists farther afield. Crested Butte's grand mountain valley, laced with old mining roads and single-track trails, beckoned. Why not explore by pedal power? Bicycles, these folks figured, were fleeter than foot, less hassle than horses and gentler on the ear and earth than jeeps and motorcycles.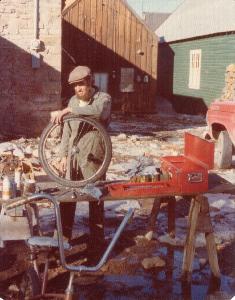 In the mid to late '70s, local garage-shop tinkerers set to work cross-breeding old one-speed junkers, ten-speed road bikes and motorcycle parts, with odds and ends like ski grips thrown in for fun. The result: Frankenstein bikes, monstrous and plodding, but with multiple speeds and enough intestinal fortitude to withstand treks into the mountains.
Still, no one envisioned a revolutionary sport in the making. Until, in 1976…
"A bunch of guys use to ride their motorcycles over the pass from Aspen, hit the Grubstake Bar and steal all the Crested Butte women," mountain bicyclist Kay Peterson-Cook began the tale."Well, the Crested Butte guys who hung out at the Grubstake plotted their revenge; they'd ride their one-speed klunkers over Pearl Pass to Aspen, park them in front of the Jerome Hotel, and do their thing. In a way, the whole thing started out as a joke."
But the joke found its way into the media, which of course, made it real. A group of Californians, who'd also been experimenting with multiple-speed, fat tired bicycles, stumbled on an article about the Crested Butte-to-Aspen bicycle trek and showed up the next September for the "Annual Pearl Pass Tour." "What the heck," the Crested butte riders figured, "we'd better make one up."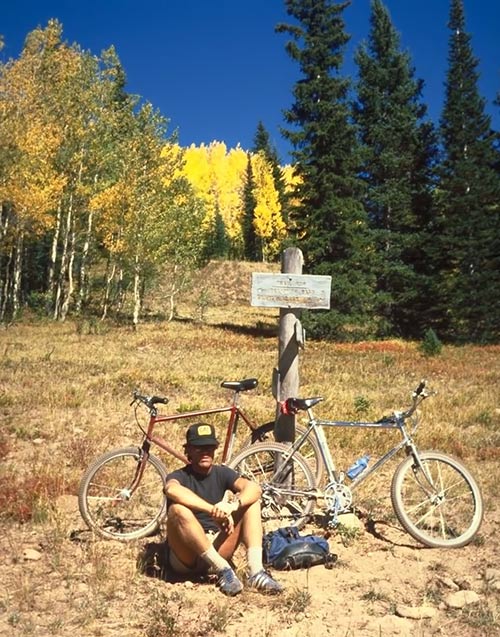 In 2005 the Pearl Pass Tour celebrated 30 years of existence and is still a tradition today. But now designer-clad cyclists pedal high-tech, lightweight bikes replete with fashionable accoutrements. Mountain bicycling for a period of time outstripped road cycling in growing popularity and a few of those early garage-shop tinkerers (the ones who didn't "grow up and get real jobs") now boast multi-million-dollar mountain bike businesses.
Ah, but the spirit of mountain bicycling remains unchanged. There's still nothing like conquering an uphill climb, soaking in a spectacular mountain vista, piloting a heart-stopper downhill and rolling back into town, exhausted, victorious and blissful. And Crested Butte is still considered one of the premier places to experience the U.S. born sport.