Gunn-Rita Dahle Flesjå
Passi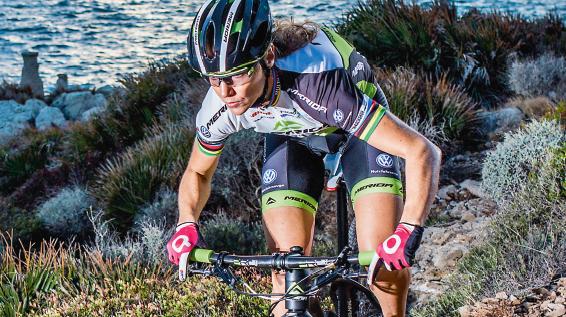 on for the sport and hard work; the key factors in the fantastic journey and career of Gunn-Rita Dahle Flesjå. Her achievements include 10 x World Champion, 9 x European Champion and Olympic Gold in Athens 2004, but it is the 30 UCI World Cup wins that range from 1996 to 2018 that demonstrate the determination that has allowed her to reach the highest levels.
Gunn-Rita started her MTB experience in the spring of 1995. From that ride onwards she was hooked, with all her interests and passions coming together in one activity; speed, adrenaline, using her entire body and digging deep to perform at her best.
Racing success came early, with her first UCI World Cup podium in her first year of racing surprising those who had never heard of the Flying Viking from Norway. Soon after she became a professional, with her first two WC wins in 1996. Her career blossomed in the years after that, but with the help of her coach and husband Kenneth Flesjå, she restructured her training and racing after an 'off' season in 2000, where she contemplated retirement.
A return to form followed in 2001 and Gunn-Rita joined the MERIDA BIKING TEAM, dominating the racing scene once more. Her most successful year was 2004, when she became both European and World XCO Champion, won the Olympic Gold and all UCI World Cups.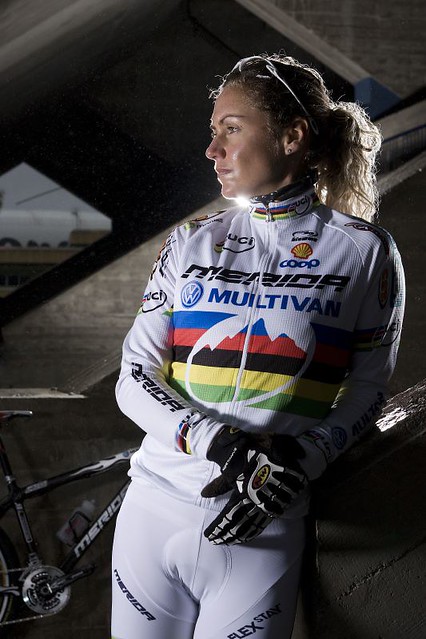 Gunn-Rita became a mother in March 2009 but just half a year after that, she won the European Marathon Champions. Her family traveled with her worldwide until she retired at the end of the 2018 season, after becoming the European Marathon Champion again, winning her record-breaking 30th UCI WC and taking Marathon World Championships bronze.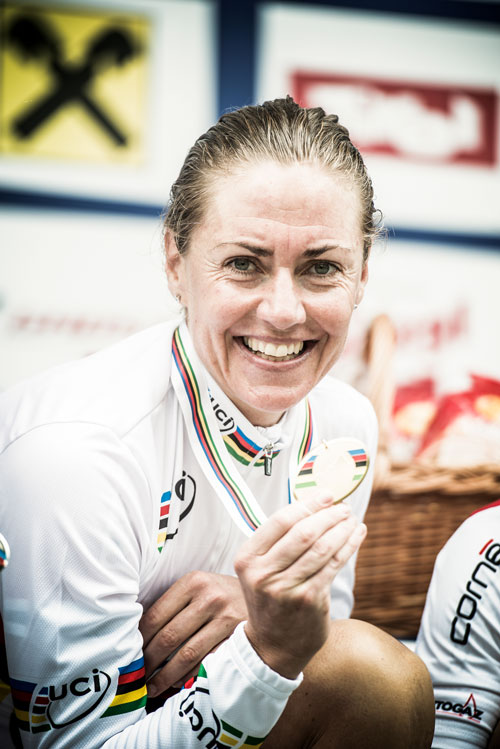 From her early days of success, she used her platform to advocate for cycling as a sport, particularly amongst women, and as a sustainable way of transport in general. Gunn-Rita has been cited as a significant influence by her former competitors and the wider riding world, helping to make the sport what it is today.
Over the last few years, she has had a key role in youth rider development in Norway, running multiple kids riding camps. Once she left the world of WC racing, Gunn-Rita also managed to turn her interest and passion for cycling as a sustainable way of transport into a job. For the last few years, she has worked for the local government in her native county of Rogaland. She is involved in promoting safe travel, championing the bicycle as a day-to-day form of transport plus extending and developing the regional cycling network for both work and play. Using the experience gained over two decades of riding and racing and her eagerness to share her passion, Gunn-Rita is also involved in a variety of races, including the Arctic Race in Norway, where she encourages more novices to get involved as well as promoting cycling's health benefits.
Mountain biking is still the most fun sport she can imagine and a central part of her life. That will continue.