Diddie Schneider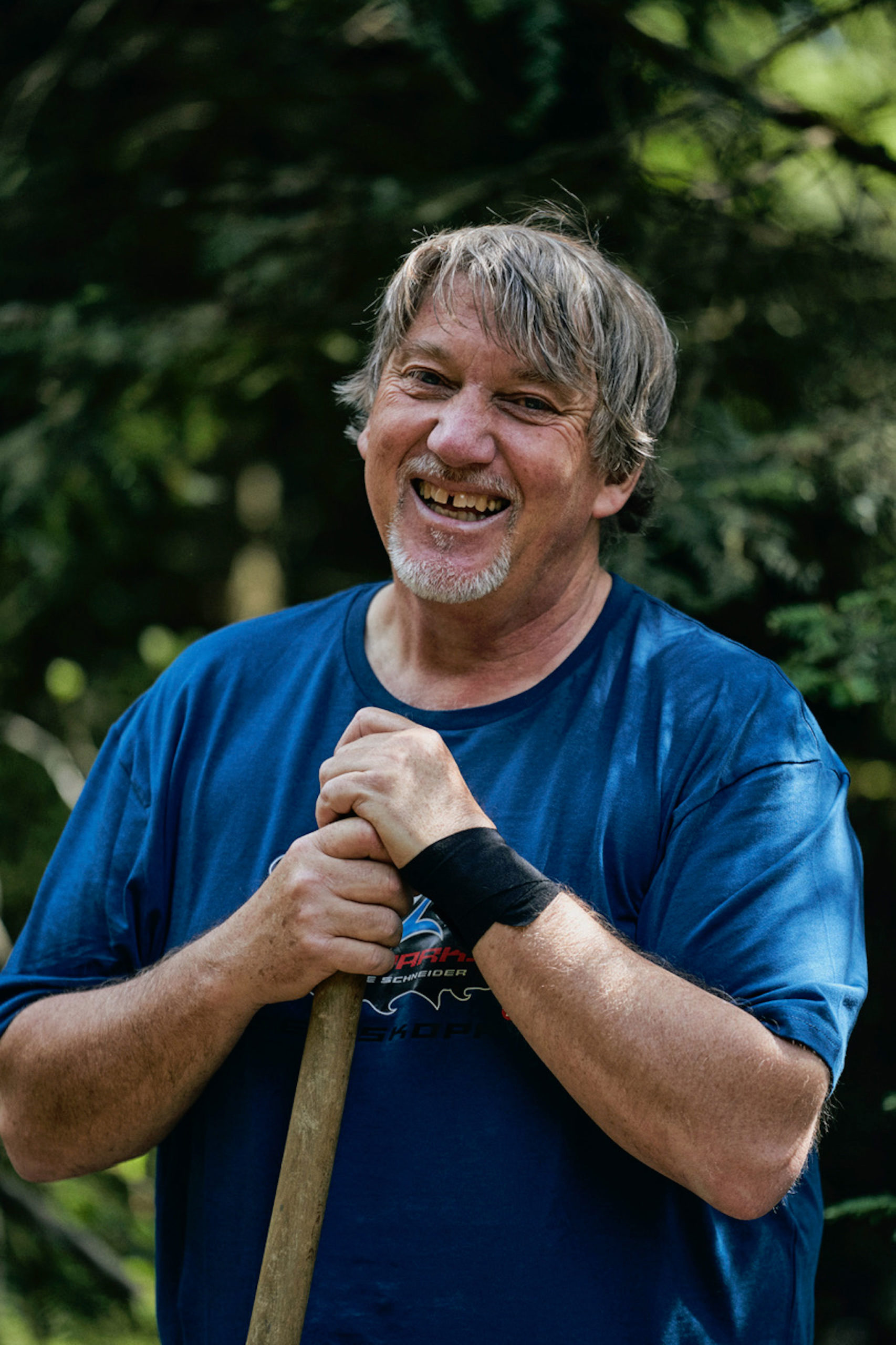 Diddie Schneider is a true mountain biking pioneer and visionary, especially when it come to purpose-built trails and bike parks. Born and raised in Stuttgart, Germany in 1966. In the late 70s Diddie was one of the BMX pioneers in Germany, when the sport and bikes first came to the continent. He was a successful BMX racer in Germany and also did a lot of BMX and early MTB stunt shows. In 1982/83 he built his first BMX track in Aichwald/Stuttgart. In the late 80ties he started using his BMX skills on Mountain Bikes, his mentor was Wolfgang Renner. In 1990 he was chosen as a mountain bike stunt rider along with Hans Rey, Ot Pi and others in Willy Bogners 'Fire, Ice and Dynamite' Motion Picture starring Roger Moore.
In 1992 – 2014 he was the builder and designer of the famous Eurobike outdoor track in Friedrichshafen, this was a new concept at the time, to build purpose-built tracks/parcours for mountain biking, stadium style events and races.
In 1992 he started building and planning MTB purpose built downhill tracks – which was at the time a very new concept.
In 1998 /99 he built and opened the first Bikepark in Germany and Europe – this was also a new concept. The Geisskopf Bike Park in Bischofsmais, which he still runs today. Please note the Whistler Bike Park opened officially in 1999.
Diddie owns a Trail Building/Planning company, Diddie Schneider Designs / Concepts at diddieschneider.net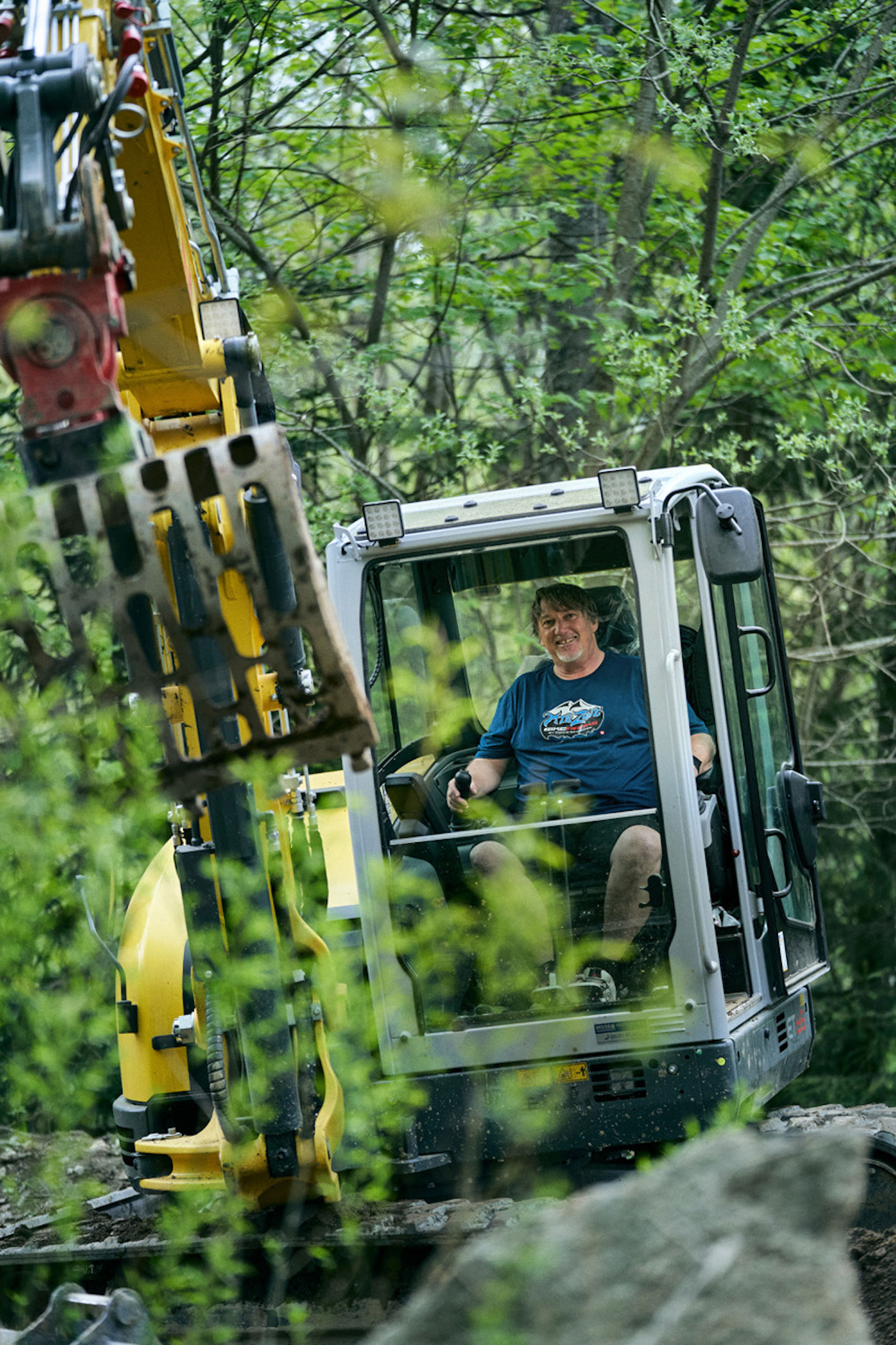 He has built hundreds of trails, pump tracks, race courses and jump lines worldwide, including in Germany, Switzerland, Austria, Italy, and Luxemburg. He built entire bike parks in places like Willingen, Winterberg, (Germany), Tzuba (Israel), Putrajaya/ Chah Alam (Malaysia). Many of these places and trails were ahead of their time and inspired hundreds of other destinations and trail building companies to follow these trends that he often spearheaded years before they became trends. He was also one of the first who started building sustainable as well machine-built (at a time when most other trails builders would only work by hand). He also developed the 'Flow Country' trails concept with Hans Rey, for beginner-friendly purpose built trails with berms, rollers and small jumps. Never steep, extreme or dangerous. This kind of trail helped to bring 'flow' to the masses, it opened the door for beginners, especially kids, families and female riders in 2008. At the time flow trails were generally reserved for expert riders and where often extreme and not predictable. This kind of trail had been overseen by the industry and needed a platform and a name to describe it and introduce it to the masses. Some of his other highlights and firsts include:
First permanent and purpose built Dual Track in a bike park with berms, jumps, etc….
First version of Slopestyle parcours for events and contests (Eurobike Friedrichshafen 1997)
First Flow Country trail in Livigno Italy 2008/9
First Northshore style trail in Germany and in a bike park 1999
First eBike Uphill trail, a new concept for e-bike specific trails in bike parks and resorts. Geisskopf Bike Park 2017
IMBA Gold Award for one of the best trails, Flow Country Trail in Petzen, Austria, 11.4KM long 1,000m vertical.
World Cup track in Willingen, Germany. At the time it was a new style of World Cup track with lots of big jumps, berms. He built it on a hill with only 200m vertical
First Bike Park Concept before the bike park boom took off, at a time when the only other example, besides his own parks, was in Whistler. The concept included

1. Phase: turnkey destinations with all the needed infrastructure, from trail network, skills areas, rentals, lessons, shop, camping/accommodations, etc…
2. Phase: Trail Network including beginner friendly trails and skills areas to address a bigger target audience (family, kids, female riders). Many ski resorts adopted this concept and were able to start a summer business for their lifts and gondolas.

Invention of his 'Balancemeter' a devise that helped riders find the right (neutral) position on the bike for training and improve skills.
Partners: Brought many big companies to the sport of mountain biking such as German Postal Service, BMW, Suzuki (Automotive), Shimano, Bosch, and many more.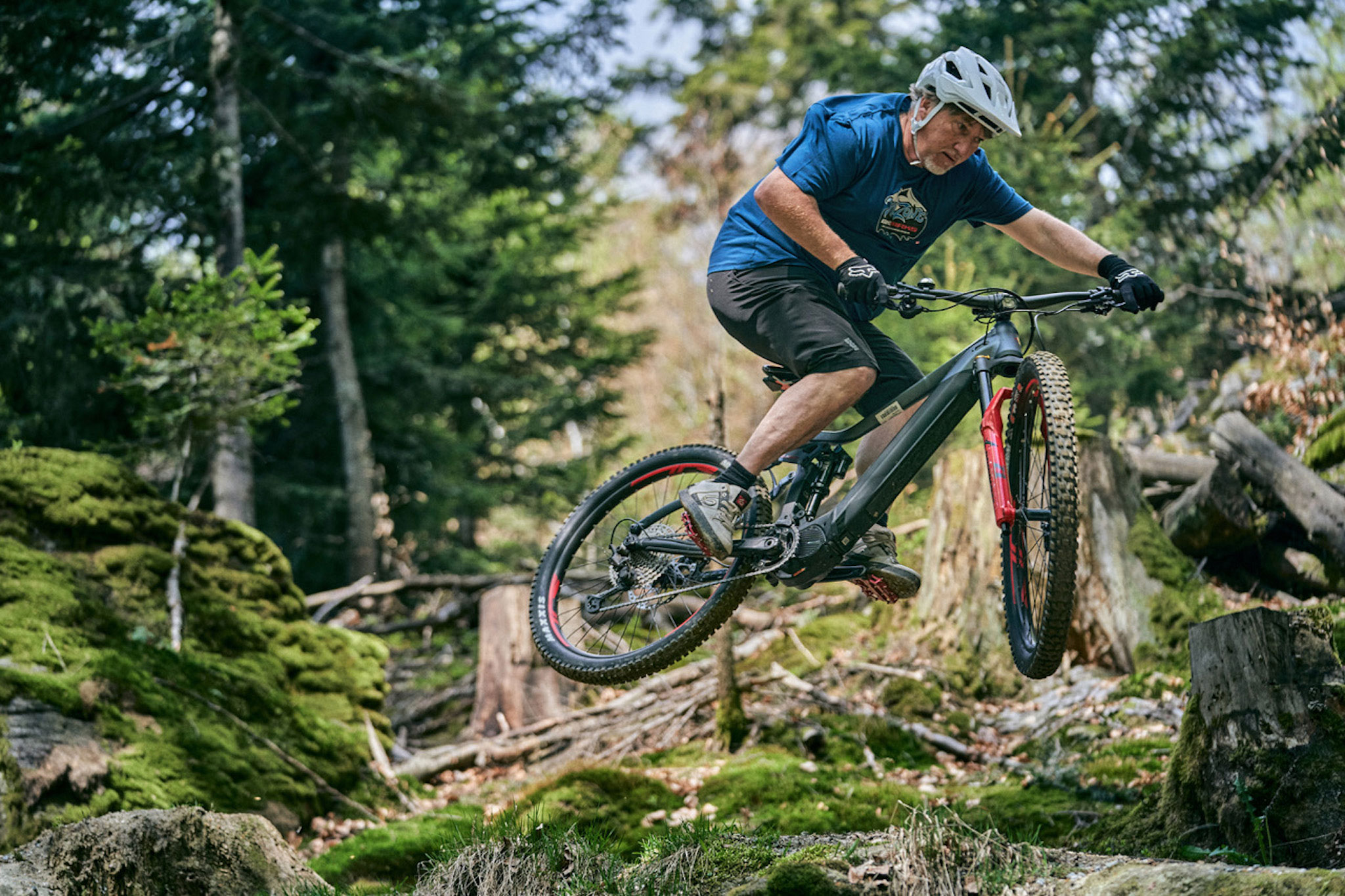 Diddies philosophy is that Trail Building is an art, integrating nature in a playful, sustainable and spectacular way. Every good trail builder leaves his signature in the terrain, just like a painting.
Diddie organized many mountain biking events and / or built the tracks and jump lines for them. From UCI World Cup DH.
Trail builders from all over the world have been inspired and motivated by his work, he had a huge ripple effect that has changed our sport and the way of where and how we ride. Trail building, bike park, and destination potential was long not recognized by the majority of our industry and riders at the time when Diddie was one of few who recognized and pioneered this trend first. Diddie has also amassed a huge amount of media attention, from bike magazines, TV and media – and through his many published articles. He has been a keynote speaker at numerous trail building and tourism conferences worldwide and his trails and parks are recognized by insiders as the industry standard of the highest quality.