Tarek Rasouli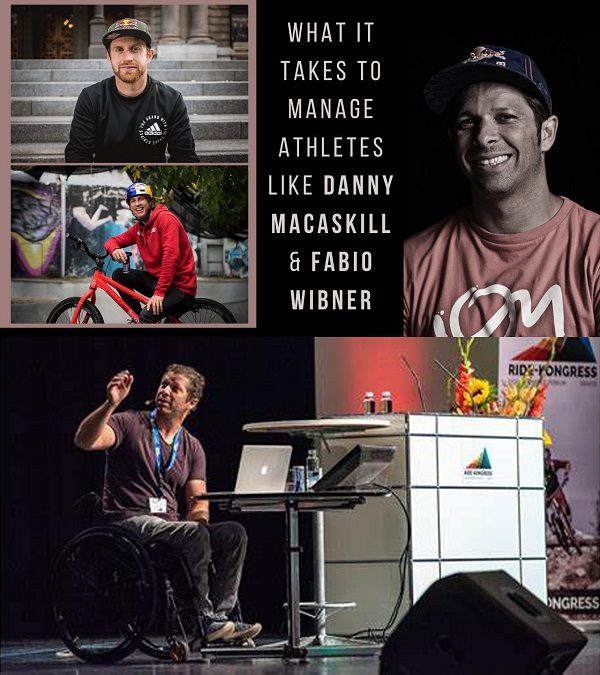 A pioneer of freeride, Tarek Rasouli has garnered global influence on the sport of mountain biking akin to 2010 Mountain Bike Hall of Fame inductees "The Froriders"—Richie Schley, Wade Simmons and Brett Tippie. Transitioning from German BMX National Champion to one of Red Bull's first global MTB athletes in the late 1990's, Tarek joined the aforementioned Froriders as the sole European team member of Rocky Mountain Bike's iconic team in 2000.
Riding alongside his Canadian peers in bike movies such as "Kranked IV," the German athlete became one  the first international conduit of the modern movement of freeride mountain biking—pollinating Europe and the global audience with action previously-only-seen on the North Shore of British Columbia. A prolific athlete in the media—working with European print publications and video producers—Rasouli earned magazine covers as a test rider providing product feedback to editors and sponsors to help guide product improvements while becoming the face of, and global liaison to, the new faction of freeride mountain biking. With Tarek, what was happening in North America could be seen, firsthand, in new parts of the world, and helped to globally-legitimize freeride mountain biking.
In 2002, a career-altering injury—a fractured lumbar vertebrae filming for "Kranked 5" in Sun Peaks, Canada—left confined Rasouli to a wheelchair, serendipitously exposed his greatest ability was not simply riding a bicycle well, but his unmatched ability to promote the sport as a whole. In the proceeding years, Rasouli redirected his passion for mountain biking to create Rasoulution Sports Marketing and Communications Agency—ultimately realizing his biggest impact on the world, for the sport of mountain biking, would come from behind the scenes—through the creation of top-tier global events, facilitating never-before-seen action, encouraging global bike brands to create new technologies, cultivating the world's best riders, producing viral-quality media and bringing mountain biking to millions around the world.
Through auspicious beginnings, in 2003, Ta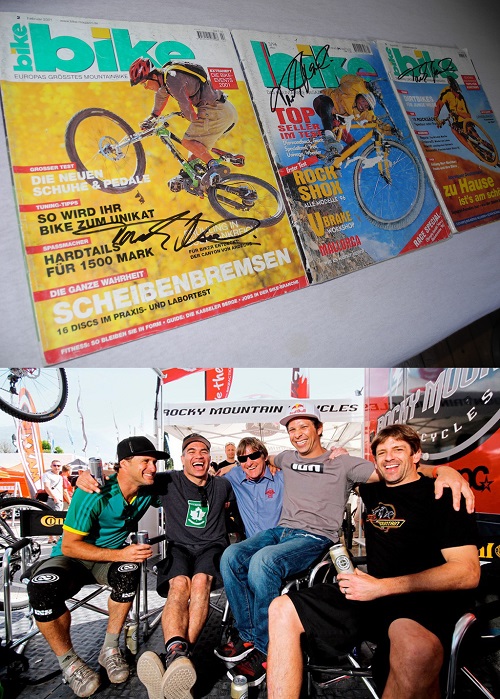 rek's promotion of European premieres for the sport's most-influential movie series with "New World Disorder" soon blossomed to working with athletes and course-builders to organize one of the first internationally-attended freeride competition in Europe in 2004, "Ride to the Lake" attracted the sport's best talent from all around the world.
Working with tourism regions—such as Bikepark Leogang in Austria since 2006—Rasouli has actively influenced the curation of off-road riding experiences for all ability levels to access the sport for the first time, or on a professional level, helping to promote the boom of bike parks globally.
Rasouli's event productions have attracted the largest global audiences for the sport—80,000 spectators in one day to Nuremberg, Germany, for "Red Bull District Ride" (2017)—amassed mountain biking's largest-ever prize purses, awarding $250,000 at the "Nissan Qashqai Challenge" (2008), which also presented the sport to the most culturally-diverse audiences during its 5-rounds-in-5-countries series in Italy, Spain, Germany, Paris and England.
In 2010, Rasouli co-founded the Freeride Mountain Bike Association, the world governing body for the sport of freeride mountain biking and non-profit organization aimed to foster the development of Amateur and Pro riders through the governance and structure for the freeride disciplines of dirt jump, park, slopestyle ("Crankworx"), big mountain ("Red Bull Rampage") with the main objective of continuous development and support the progression of the sport, athletes and events.
Alongside prolific event productions for mountain biking, Rasouli's athlete management and promotions have fostered the brightest careers in modern-day MTB—Danny MacAskill, Fabio Wibmer, Nicholi Rogatkin, Emil Johansson and many more—through his ability to identify budding talent and cultivate their abilities.
Through the creation of digital media with the aforementioned athletes, alone, Rasouli has helped facilitate billions—yes, billions—of views to mountain biking (Reference: MacAskill, managed by Rasouli since his career-breakout in 2009, "Imaginate" video on YouTube is nearing 100-million views alone), in addition to bringing slopestyle to ESPN's worldwide audience for the first time with "X Games" in Munich (2013).
For 25+ years, Rasouli continues to be a prolific luminary—uniquely utilizing and sharing his passion for mountain biking with the world through the creation of top-tier global events that facilitate never-before-seen action from riders and pushing new technologies from bike manufacturers in order to continue evolving the sport in front of the eyes of millions around the globe.