Darren Berrecloth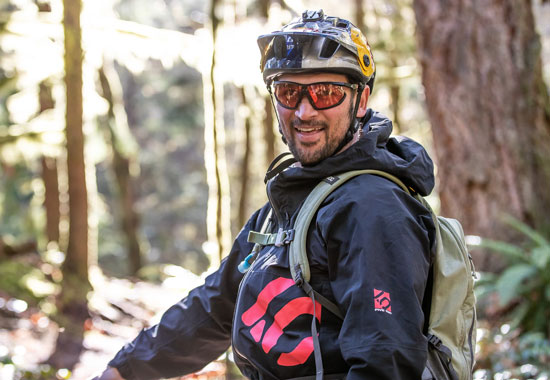 Darren Berrecloth's innovative riding style and professional business acumen brought freeriding to the masses and helped elevate freeride competition to international status. "Bearclaw" grew up in North Vancouver at the foot of the mountains where Canada's pioneer freeriders were altering the perception of what was humanly possible astride a mountain bike. Darren, however, was dead set on becoming a BMX freestyle pro until, on a lark, he joined some friends (on his BMX bike) for indoctrination to the North Shore's now-famous freeride trail network.
Darren bought a mountain bike and quickly became a local legend. His stylized riding appeared in a number of early freeriding movies, but Darren really put a stamp on the sport during early freeriding competitions when he started mixing BMX tricks into his runs. His pro-riding career spanned the pioneer era, the establishment of the FMBA World Tour, and the inception of freeriding's crown jewel, the Red Bull Rampage.
Beyond winning his fair share of medals, Darren created a successful business model for acquiring sponsors, expanding into video productions, and leveraging social media – a legacy that offered a road map for aspiring freeriders.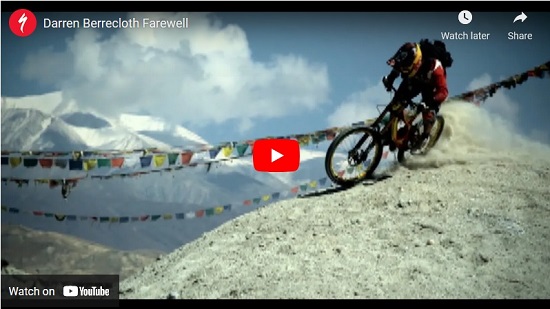 He is a respected course designer, competition judge, and event promoter who is also credited with designing features that have become institutions on the freeride competition circuit. Today, Darren Berrecloth says he's retired from competition, but certainly not from the sport. He launched a video production company and continues behind the scenes to be a driving force for the progression of freeriding.