Members are the lifeblood of museums...
... and by becoming a member of Marin Museum of Bicycling you ride with us to foster the growth and appreciation of all things bicycling! We are a cultural center for cycling, devoted to showcasing the extraordinary history of this amazing vehicle– and building a great future for it too. Join us, and help build that future by purchasing or renewing your membership today!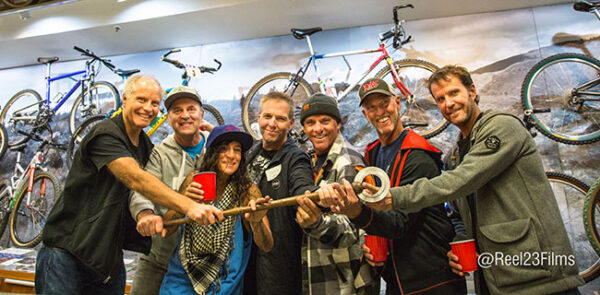 Individual Plans
From: $10.00 / month
Monthly Plans:
These premium memberships automatically bill your debit or credit card each month until you cancel– or you may purchase them like an annual plan for a year at a time. The point is, the more monthly memberships we have, the more it smooths out our income stream and helps us run more efficiently. This is the most helpful way to support our work through your membership.
Bronze Spring Classic
$10 monthly -or- $120 single-payment annually
2 guest day passes per year
Silver Grand Tour
$20 monthly -or- $240 single-payment annually
Includes all the perks of the Bronze membership, plus:
2 additional guest day passes per year (4 total)
2 complimentary special event tickets (excluding the Mountain Bike Hall of Fame Induction Weekend)
Gold World Champion
$30 monthly -or- $360 single-payment annually
Includes all the perks of the Silver membership, plus:
2 additional guest day passes per year (6 total)
4 complimentary special event tickets (excluding the Mountain Bike Hall of Fame Induction Weekend)