Film Night– Blood Road, Sept 15, 7:00PM
$7.00 – $20.00
Join us for a special film night with Rebecca Rusch in-person. A benefit for Rebecca's "Be Good" Foundation. An indoor film in the museum's main gallery!
Released in 2017 with Red Bull Media House, Emmy award winning Blood Road follows the journey of ultra-endurance mountain bike athlete Rebecca Rusch and her Vietnamese riding partner, Huyen Nguyen, as they pedal 1,200 miles along the infamous Ho Chi Minh Trail through the dense jungles of Vietnam, Laos, and Cambodia. Their goal: to reach the crash site and final resting place of Rebecca's father, a U.S. Air Force pilot shot down over Laos some 40 years earlier. During this poignant voyage of self discovery, the women push their bodies to the limit while learning more about the historic 'Blood Road' they're pedaling and how the Vietnam War shaped their lives in different ways. This deeply personal quest to find her father coupled with his guiding words 'be good' ultimately became the genesis for a global mission; a call to action for all who desire to live with purpose, explore with passion, and create lasting change. Rebecca's Be Good™ Foundation, a 501c3 committed to enriching communities using the bicycle as a catalyst for healing, empowerment and evolution, was officially founded in 2019.
Experience the museum's magnificent collection of bikes and our new and expanded gallery space. Otis Guy, Hall of Fame pioneer will be your host and MC. Q&A with Rebecca Rusch to follow.
The health, safety and well-being of our visitors, members, supporters, and staff are always our top priority at Marin Museum of Bicycling. Following the guidance of health and safety officials, we are asking that those with cold or flu-like symptoms postpone their visit until symptoms clear. Masks are recommended for everyone indoors and they are required indoors for those unvaccinated.
We hope you can join us on Thursday, September 15th! Doors will open at 6:15pm to give you a chance to enjoy refreshments and see our amazing collection of bicycles from 1868 to the most modern, plus selections from our collection of vintage print materials– and also for taking in some tasty beers and snacks. The film starts at 7:00pm.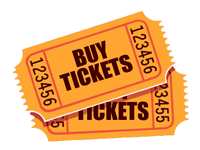 Purchase tickets here, or buy them in-person at the museum while they last. A limited number of tickets may be available at the door the evening of the event but advance purchase is recommended. Did you know? Museum members get discounted tickets and no online ticket fees!
Wondering if your membership is expired? Click here to log in to your account and check your membership status.
Not a member yet? Joining is easy → Click here to purchase a membership, then come back and select your MEMBERS tickets. Need help with your membership? Call us at 415-450-8000 x103.

Description
Notes:
100 Total Tickets
80 Advance via Woo
—-
20 Set aside for at-the-door the night of
Event Details
This is the event details tab text.
Date: September 15, 2022
Start time: 07:00 p.m. PDT
End time: 09:00 p.m. PDT
Venue: Marin Museum of Bicycling
Coordinates: 37.987784, -122.589751
Directions: We are a scenic 45 minute drive North across the Golden Gate Bridge from San Francisco– about 21 miles. Our address is: 1966 Sir Francis Drake Blvd., Fairfax, CA 94930
Phone: 415-450-8000
Email: events@mmbhof.org