Press Release
7/11/2014
FOR IMMEDIATE RELEASE
Mountain Bike Hall of Famer Junzo Kawai dies at 94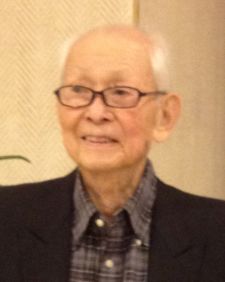 SAKA, Japan (BRAIN) July 11, 2014 — Mountain Bike Hall of Famer Junzo Kawai has died at age 94. Kawai, former president of Suntour, was inducted into the Hall of Fame in 1995.
Kawai died July 3 at his home following a short illness, said his son-in-law, Tsugio "Taki" Takimoto, in a brief email.
Kawai joined Maeda Industries, Suntour's parent company, in 1946 when it was making freewheels and sprockets. The company began producing derailleurs five years later and was an early leader in making mountain bike components.
Kawai was an inspiration for many in the early California mountain bike scene, said Mike Sinyard, founder and president of Specialized. In a voice recording sent to BRAIN, Sinyard said, "He was really an early leader and driver of the mountain bike business and an early supporter of Tom Ritchey, Gary Fisher and myself and others."
Sinyard called Kawai a mentor for many. "He was always ready to create new things and was a mentor to all of us," said Sinyard, describing Kawai as passionate and hardworking. "We all owe him a lot," he added.
According to a citation in the Mountain Bike Hall of Fame, it was under Kawai's guidance that Suntour became the first major overseas component manufacturer to license designs from U.S. builders and designers.
Suntour licensed the roller cam brake from Charlie Cunningham, the Pederson Self-Energizing Cantilever Brake, the Grease Guard from Wilderness Trail Bikes and other technology. These early business relationships and friendships were, in a sense, prototypes for the licensing relationships that are common in today's industry.
The Hall of Fame citation noted that Kawai began attending early mountain bike events like the Pearl Pass Tours and stage races: "He proved to be an astute observer, recognizing mountain biking's significance to the industry very early. In the early 1980s, he guided Suntour to become one of the few providers of quality, cutting-edge mountain bike products."
Last year, in an article in BRAIN, Kawai announced a new company under the name SunXCD making hubs, cranks and rims. At the time, Merry Sales Co. president Jim Porter called him the Steve Jobs of the industry.
"It's hard to overemphasize the significance of Junzo Kawai returning to the bike industry; the closest thing I can think of is Steve Jobs' return to Apple," said Porter, who began distributing SunXCD in North America.
"Junzo has always created components that gave riders more fun on bikes, which is why he was so involved with the early days of mountain bikes. The new components will not be fancy or electronic, but beautiful, simple parts that make riding fun," Porter added.
FOR MEDIA INQUIRIES, please contact:
Marin Museum of Bicycling
415-450-8000 x103