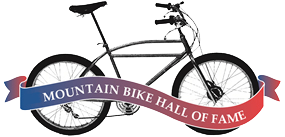 Announcing the 2017 Hall of Fame Nominees!
Voting Season is Now Open through July 15!
The Mountain Bike Hall of Fame Nominating Committee is pleased to present your election ballot candidates for 2017!
Thanks go out to the heroic efforts of everyone involved in this year's process. This is the result of many, many hours of meetings, phone calls, midnight planning sessions, coin-tossing, Ouija board sessions, arm wrestling, yelling and screaming and general carrying on (you have no idea). We are grateful for all those who worked so hard to submit proper and compelling nominations (there may have actually been one or two) for this year's great group of candidates, and for the Nominating Committee really putting their heart and soul into it!
Remember as you're looking through the nominees below, they can only stay on the ballot for five years unless/until elected or retired. And even though they're all awesome and worthy of inclusion, you can only vote for up to four of your favorites. Good luck with that!
THE NOMINEES
---

Roll-Forwards from 2015

Josh Bender, aka Bender, quickly made himself a name in the emerging Freeride scene in the late 1990's. His name became synonymous for going big on a mountain bike, hucking off cliffs very few dared, at heights the sport hadn't seen. With very futuristic bike designs, spectacular stunts and crashes, Bender became a household name in mountain biking.  More…
Roll-Forwards from 2016
On August 13, 1994, with the deafening blast of the old double barrel shotgun echoing off the surrounding 14,000 ft. mountains, Ken Chlouber changed the face of mountain bike racing forever. Ken is the founder of the iconic Leadville Trail 100 Mountain Bike Race. He is a true pioneer in the sport of ultra-endurance mountain bike racing.  More…

Pure passion is something that cannot be replaced with anything else. Wolfgang Renner has contributed to mountain biking on many levels as a manufacturer, journalist, race organizer, traveler and 3-D photographer. In a nutshell, he is mountain biking's first advocate and promoter in Europe.  More…
New for 2017 Nominees
Brent Foes has applied his ability with fabrication and craftsmanship to bring innovations to off-road cycling through simplicity, with products that stand the test of time and the riders that have chosen his frames. "Made in the USA his way" is his approach. He was not the first to use hydro forming for his bike frames, but was the first to bring a 6-inch travel mountain bike to the market. More…
When Giovanna Bonazzi traveled to the US in 1992 to compete in World Cup mountain bike events, she was already a role model for Italian women. In the early 1990s mountain biking was still very much centered on US brands, teams and athletes. By 1992 Europe was building a strong mountain bike racing foundation and  Giovanna's international presence helped to join Europe and American mountain bike competition…  More…
Advances in any sport are evolutionary. Successful ventures are built on and refined, while failed ones are discarded. This premise guides Mark Norstad, the founder and owner of Paragon Machine Works, when he designs and manufactures his bicycle frame building components.
Mark Norstad took up riding bicycles off road in the early 1970s, before they were named mountain bikes. A desire to learn metal work led to his taking machine shop classes in high school and beyond. When he founded Paragon Machine Works in 1983, he was launching a venture that would combine his two passions, mountain biking and metal work, and lead to advances in both.  More…
In the year 2000, a rumor began circulating around bike shops and mountain bike races. A guy in New York had figured out a way to replace traditional inner tubes with a liquid that could seal punctures almost instantly, improve traction and control, and even make tires roll faster. On top of all that, the converted tires and wheels were lighter. It sounded too good…  More…
Steve Peat has had an illustrious career racing downhill mountain bikes that has spanned nearly 25 years starting in the early 1990's.  He had early success in the sport and has been a favorite with fans around the world.  Hailing from Sheffield, England, "Sheffield Steel", or "Peaty", has always contributed and given back to the sport…  More…
By now we all that know Mike Sinyard introduced the first widely accepted mass produced mountain bike, the 'Stumpjumper'. But the man who actually conceived the bike, built the first prototype and convinced Sinyard to put it into production, was someone else entirely, a nearby framebuilder from Santa Cruz.
Tim Neenan's Lighthouse frames were well known on the central coast of California when Mike Sinyard approached Tim in 1980 about the possibility…  More…
Tym Manley was the founder, part owner and Editor in Chief of Britain's first mountain bike magazine, Mountain Biking UK (MBUK), which has been central, for thirty years and counting, to the development of a British mountain bike scene focused on freeride and downhill and majoring in anarchic humour and fun.
In the 80s, Steve Behr became obsessed by mountain bikes and applied his talent for photography to the early races and then to feature work.  More…
We don't envy you.
We know choosing only four will be tough. At least online voting is quick and easy! You won't have to login anywhere—just click on the vote button below, confirm that you're a member, and vote away. The nominating committee will count the votes from current active members and release the results when ready. We'll be announcing the vote in several other venues too. But remember, you may only vote once. We're watching.
The polls will be open until July 15th, so don't delay- vote today!
Remember to join or renew your membership in the Mountain Bike Hall of Fame today! You don't have to be a member to nominate someone, but only members can vote!
Members, click on the button to vote: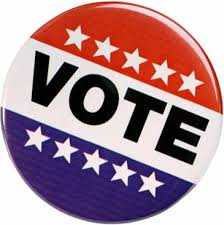 Join or Renew your Mountain Bike Hall of Fame membership today!
CLICK HERE TO JOIN OR RENEW YOUR MEMBERSHIP ONLINE!
Need a ballot by mail?  Drop us a line or give us a call and we'll send you the form.
Here is our 2017 schedule going forward:
June 15 – July 15   Voting season is open. During this period, members may cast their votes to elect inductees to the 2016 Hall of Fame.
August 1   New inductees are announced to the world!
September 22-23  Back by popular demand, this year the induction ceremony will be part of the Hall of Fame weekend in Fairfax, CA at the Mountain Bike Hall of Fame. Get ready for a great weekend of celebrity rides on the trails of Mt. Tamalpais where mountain biking began. Explore the town of Fairfax and Marin County, and see why we love it here. The induction ceremony will be Saturday night with great food, drinks and fun!  Make plans to join us!
 Thanks for your support!